Alongside mechanical engineering, the railway sector is a further key focus for us. We have been a supplier to Deutsche Bahn AG for many years. We are certified to do so to the quality and supplier status Q1 and were even awarded "Supplier of the Year" by DB in 2003 and 2016. In addition, we supply to other companies that manufacture or repair rail vehicles and are thus to be considered as an absolute specialist in railway-specific C-parts management.
CONTENTS / QUICK NAVIGATION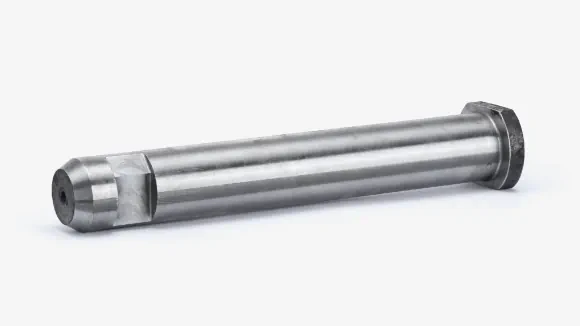 Warehouse range
Bolts for rail vehicles
Through our decades-long collaboration with railway technology customers, we offer an extensive range of bolts made of various materials, in various shapes and dimensions.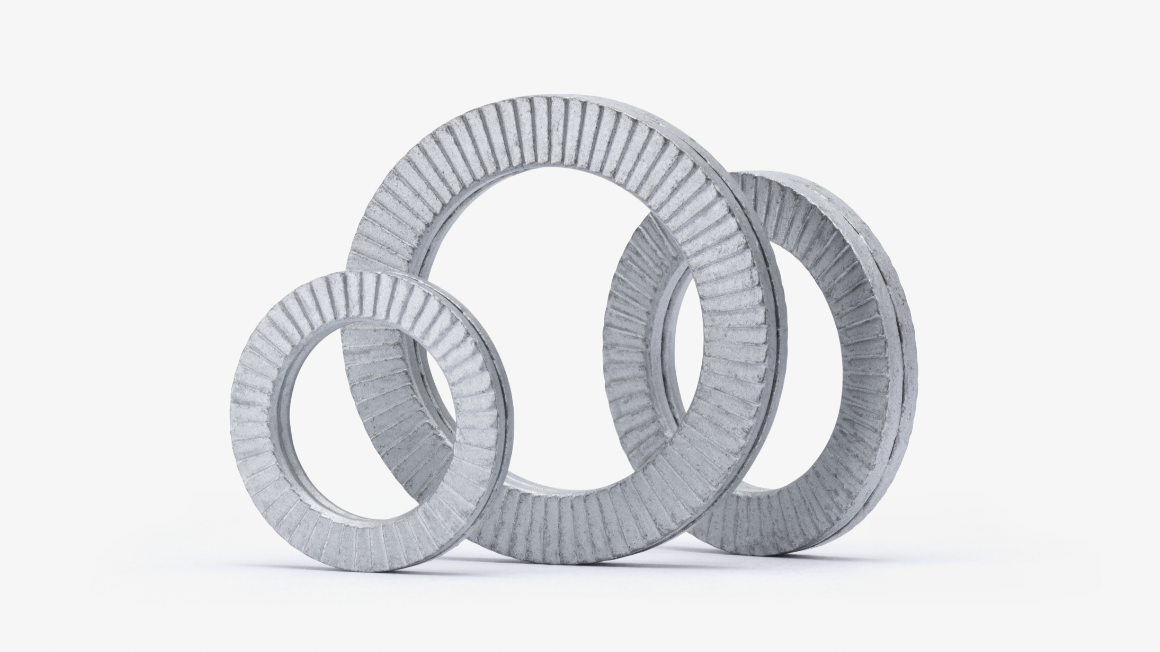 Warehouse range
Special parts for rail vehicles
Double spring cotters, locknuts, expansion bolts, wheelset brands, tab washers and much more – discover our extensive special parts range ready for rapid delivery.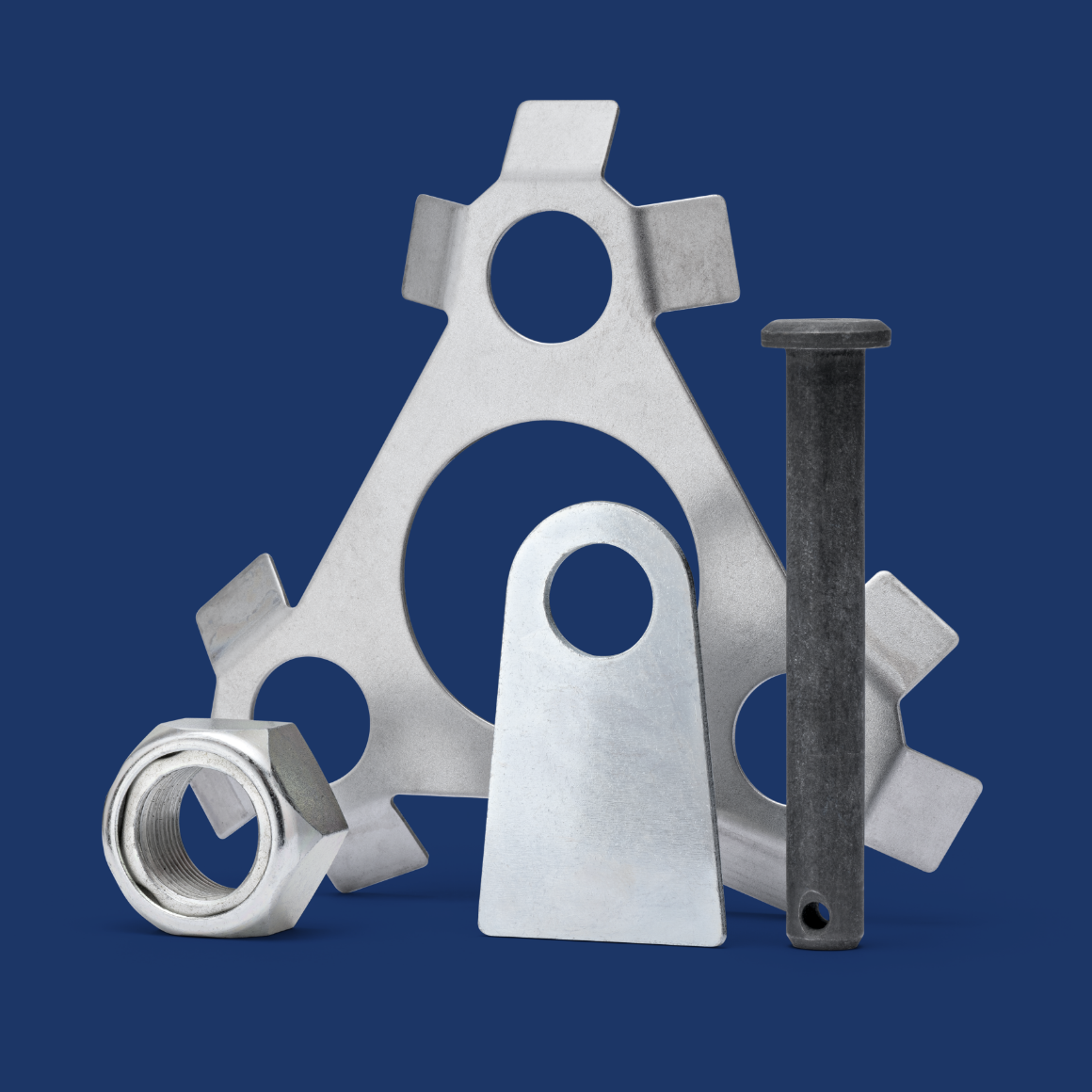 ADVANTAGES
A WIDE RANGE
OF RAILWAY-SPECIFIC STANDARD AND CUSTOM PARTS
As a leading C-parts partner to railway technology customers, we offer an extensive contractual range with currently over 25,000 items. This also includes customer-specific custom and special parts. For Deutsche Bahn alone, we keep over 10,000 parts in stock at all times. This means we can also cover the C-parts needs of our railway technology customers – from the standard bolt to self-designed special turned parts.
ADVANTAGES
PIONEERING QA PROCESSES
UNCOMPROMISING AND              CUSTOMER-SPECIFIC
Uncompromising quality is not only a promise for us, but a principle we live by every day. And especially in such a safety-conscious field as railway technology. Alongside our general ISO certificates, we have the following sector-specific documentation:
Q1 Supplier Assessment Deutsche Bahn AG
Proof of Conformity CRSC Cargo Rail Service Center e. V.
DQS Certificate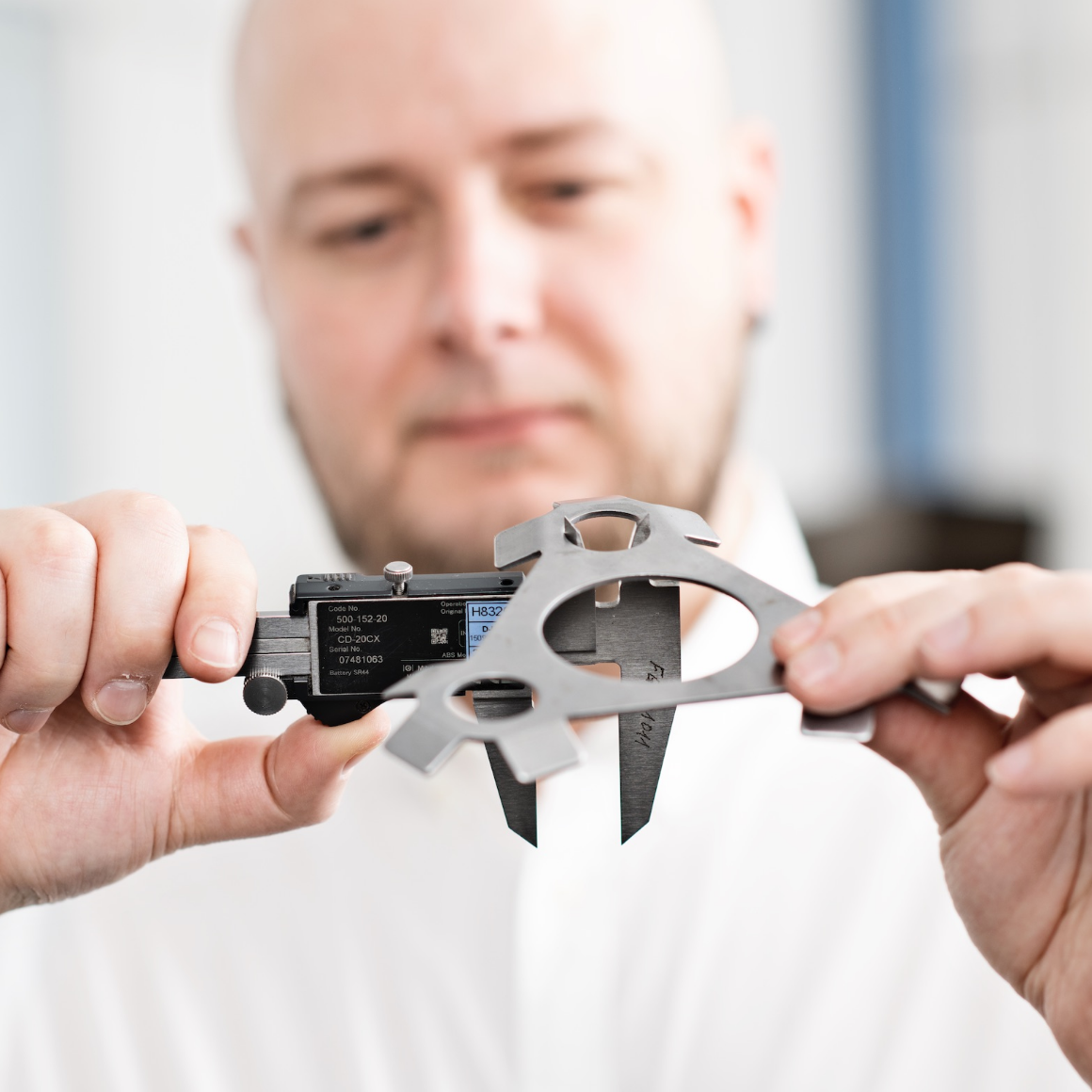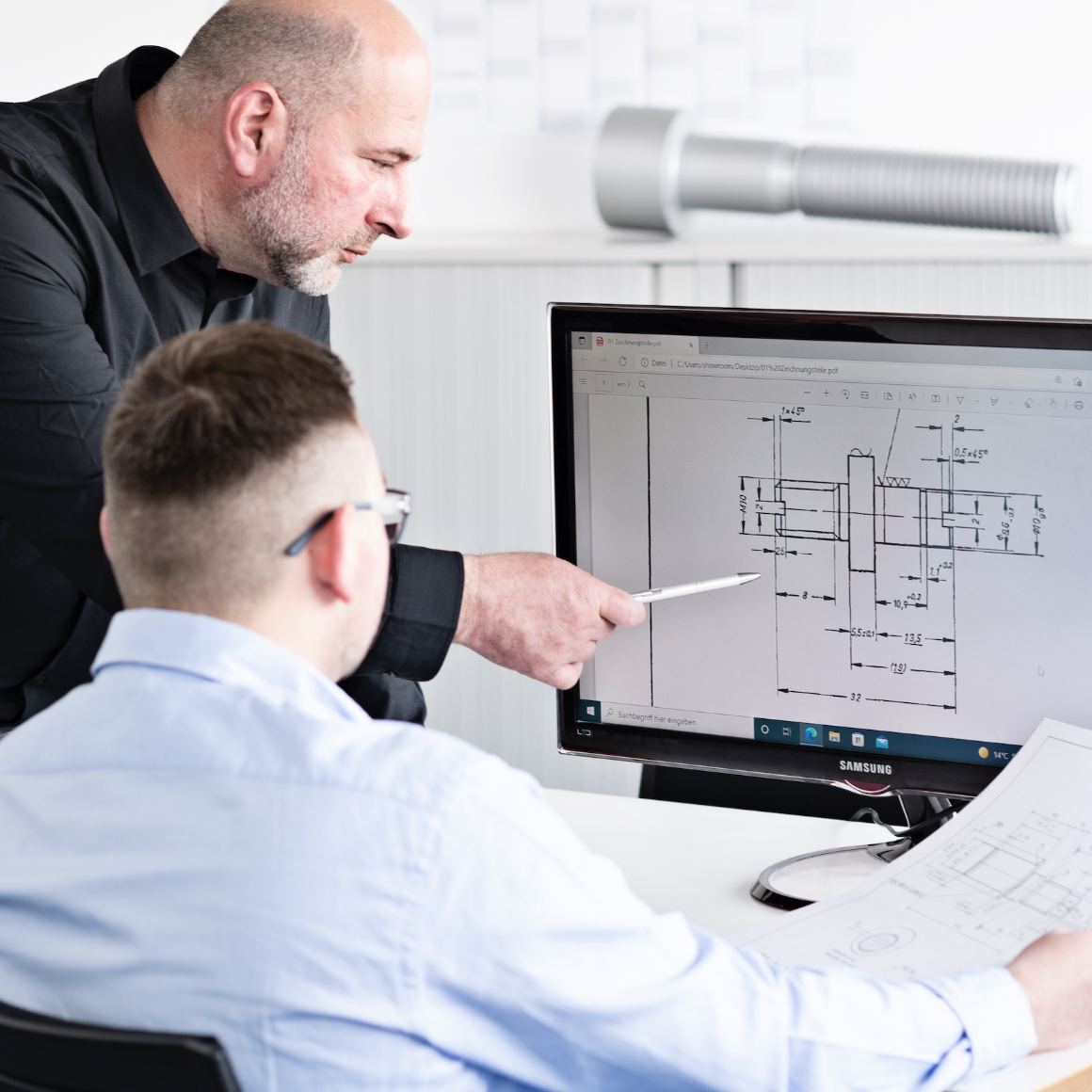 ADVANTAGES
TECHNICAL CONSULTATION
INNOVATIVE & EXPERIENCED
A comprehensive technological portfolio, experienced application technicians and abundant railway expertise – with this combination, we support you in developing the best C-parts solutions for you. Depending on the material, geometry, quantity or assembly process, we find the right manufacturing technology and surface coating together with you. In this way, we ensure the highest quality and efficiency from the get-go.
Best Case
Deutsche Bahn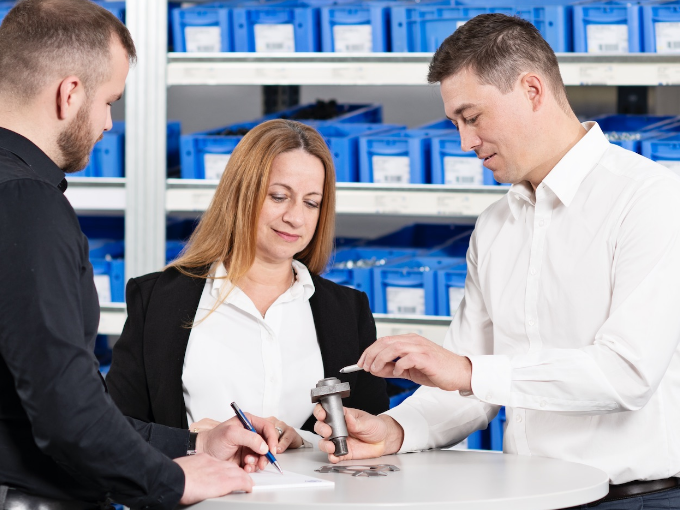 Our products might be invisible to Deutsche Bahn's passengers. But it is they that hold everything together – from the gearing to the bogies. For this reason, the goal of our collaboration with Deutsche Bahn is to supply all its factories with C-parts and thus keep production and maintenance running.
This is exactly what our comprehensive C-parts management provides: it ensures that the over 10,000 customer-specific products are available to the over 400 DB Kanban warehouses in the right quantities, at the right time and in the high quality typical of us. And it saves costs while doing so: over the course of our collaboration, we reduced the customer's C-parts procurement costs by 70 %!
A further highlight of the collaboration is the intensive use of our FALCON tool. From the beginning, Deutsche Bahn AG was impressed by our pioneering software solution and was one of the first companies worldwide to put it into extensive use to optimise service for production-controlled material consumption in around 120 production warehouses.
With over 60 million C-parts supplied per year, we have become the sole supplier and look forward to continuing to support Deutsche Bahn in the future with trust, flexibility, innovation and cost-efficiency!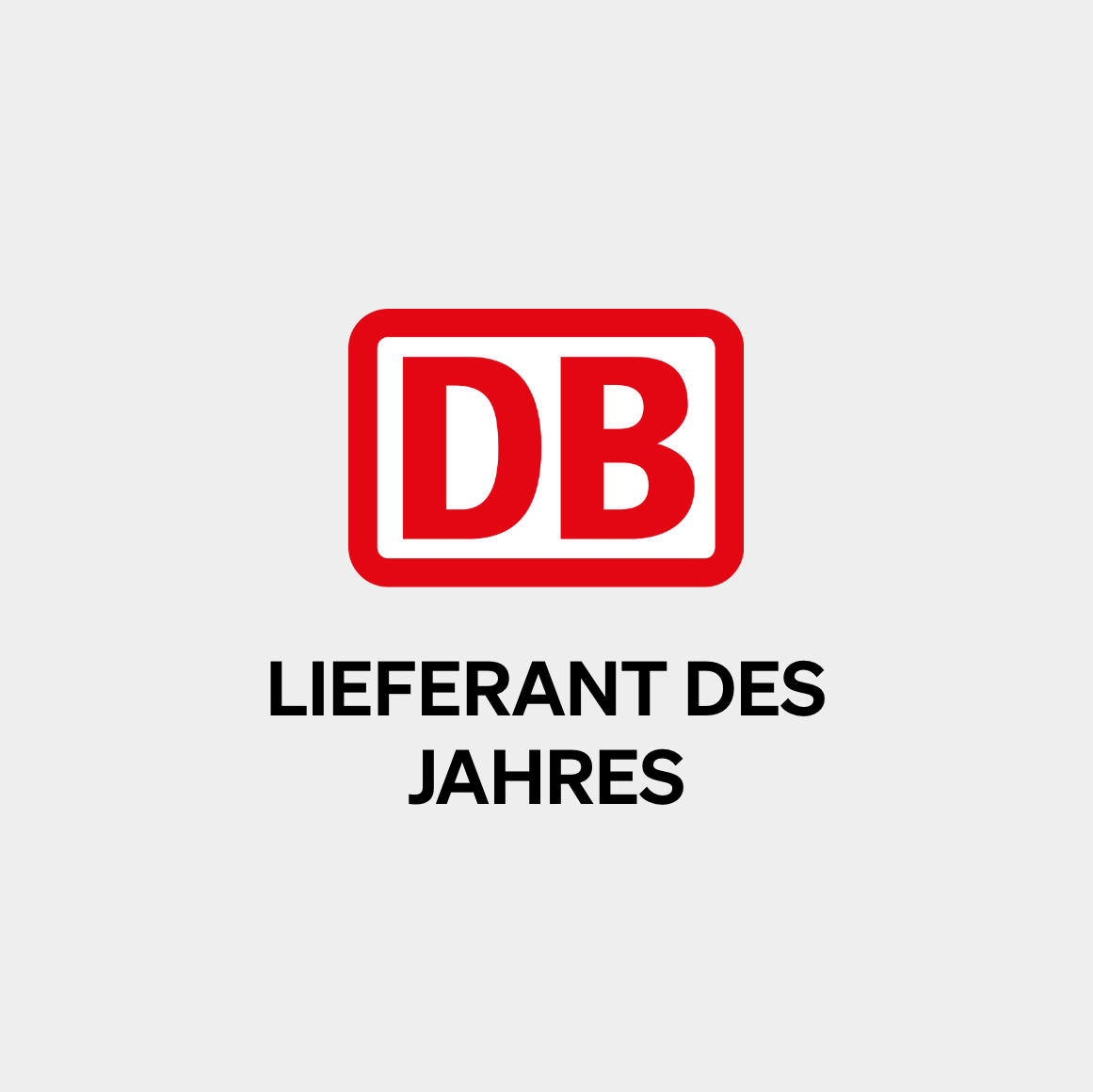 AWARD
DB SUPPLIER OF THE YEAR
DOUBLE AWARD-WINNER
Every two years, Deutsche Bahn AG presents the "DB Supplier of the Year" award for outstanding services to one of its around 30,000 suppliers. We are proud to say that we have won twice (2003 & 2016)!
Contact
We are happy To be there for you!
contact Us!
Don`t hesitate to contact us directly via phone or email.