Knowing the exact warehouse location of every C-part, tracing the annual purchasing quantity of each screw in a few clicks and controlling the entire Kanban system from your home office – FALCON makes it possible. Our revolutionary E-Kanban solution, for which we have also been recognised as a Top Innovator, will excite you!
CONTENTS / QUICK NAVIGATION
FULL OVERVIEW, CONTROL & MONITORING
BROWSER-BASED & USER-FRIENDLY
ALSO AVAILABLE AS AN APP FOR SMARTPHONE & TABLET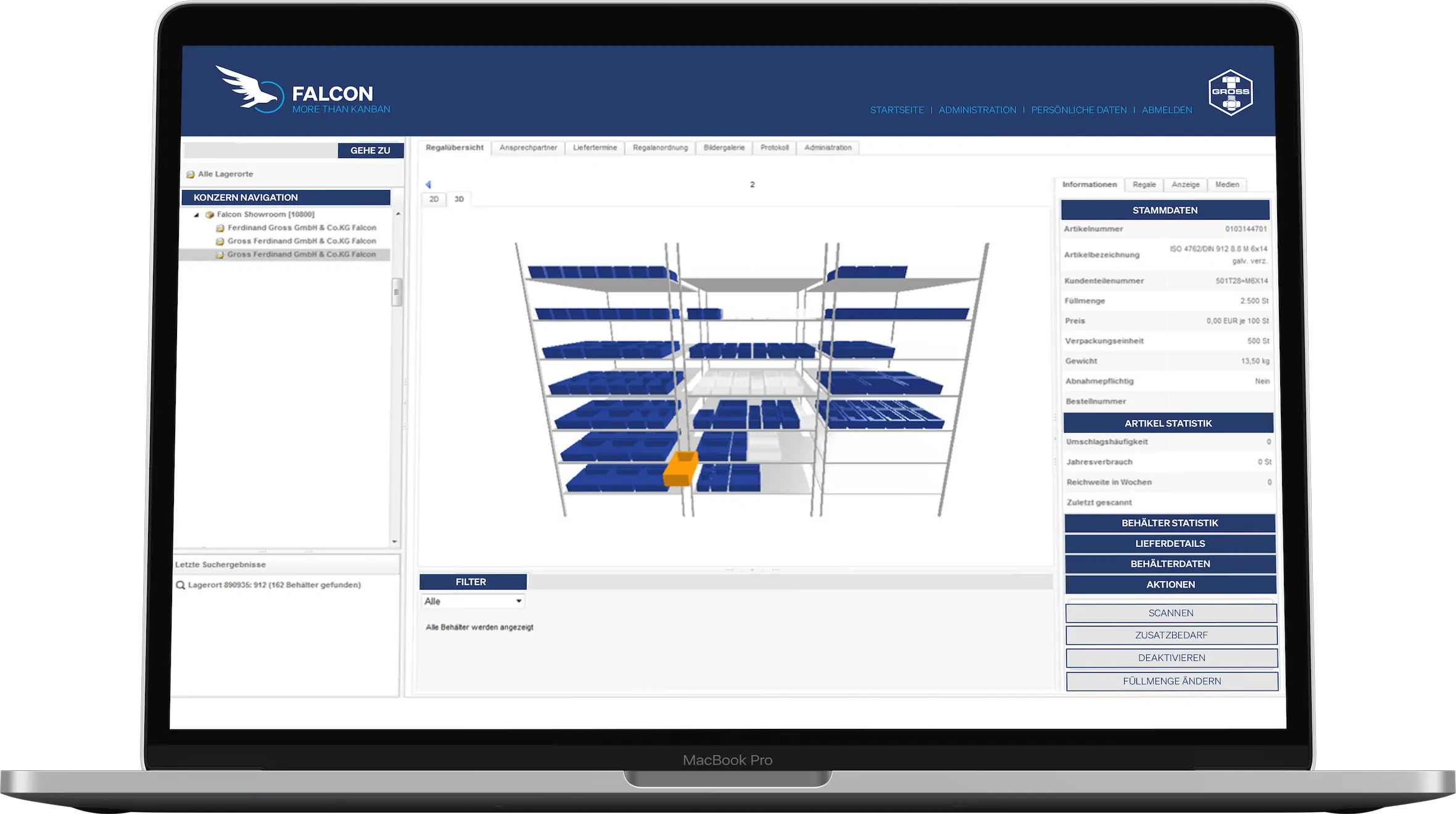 Overview of the FALCON user interface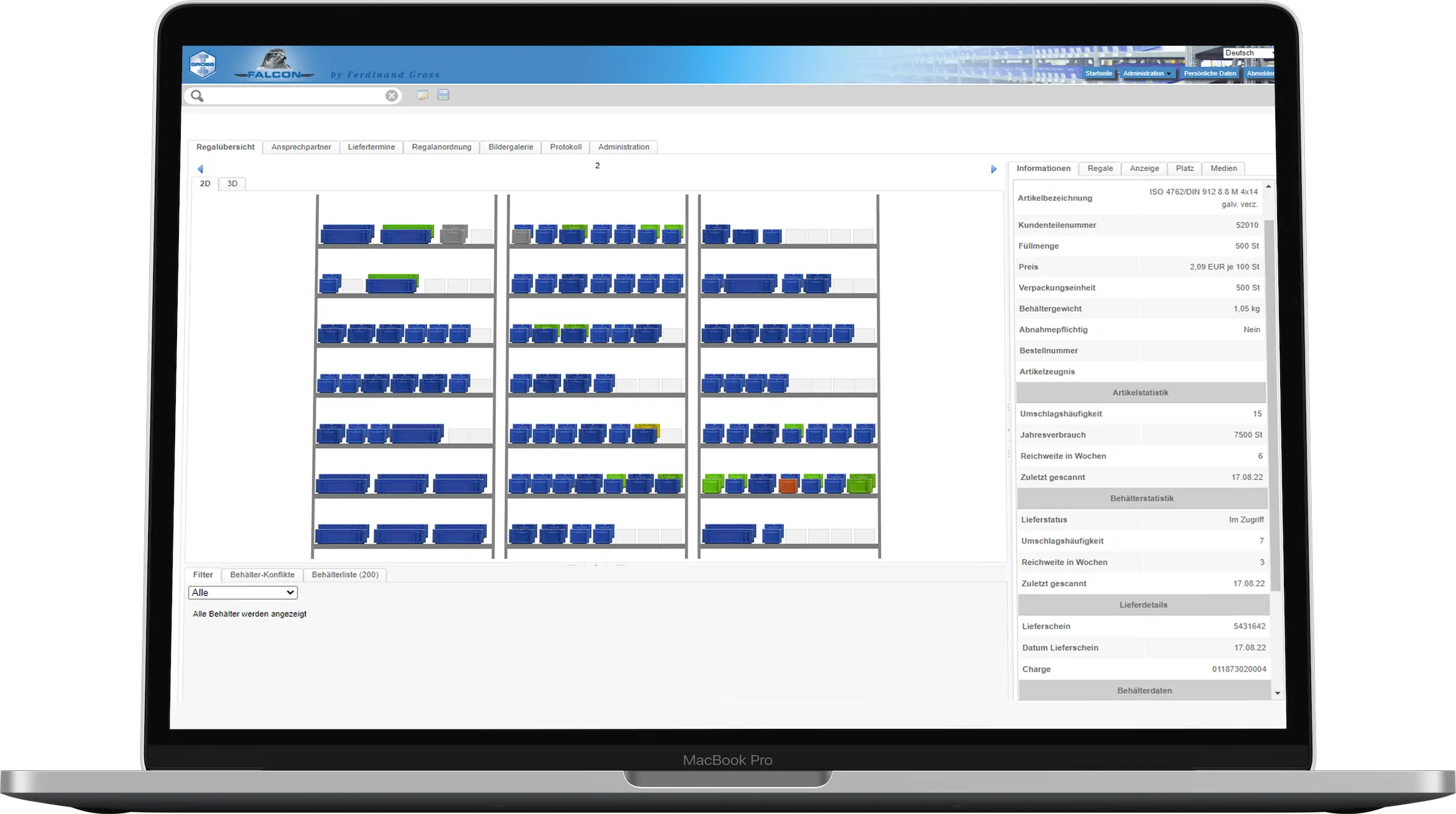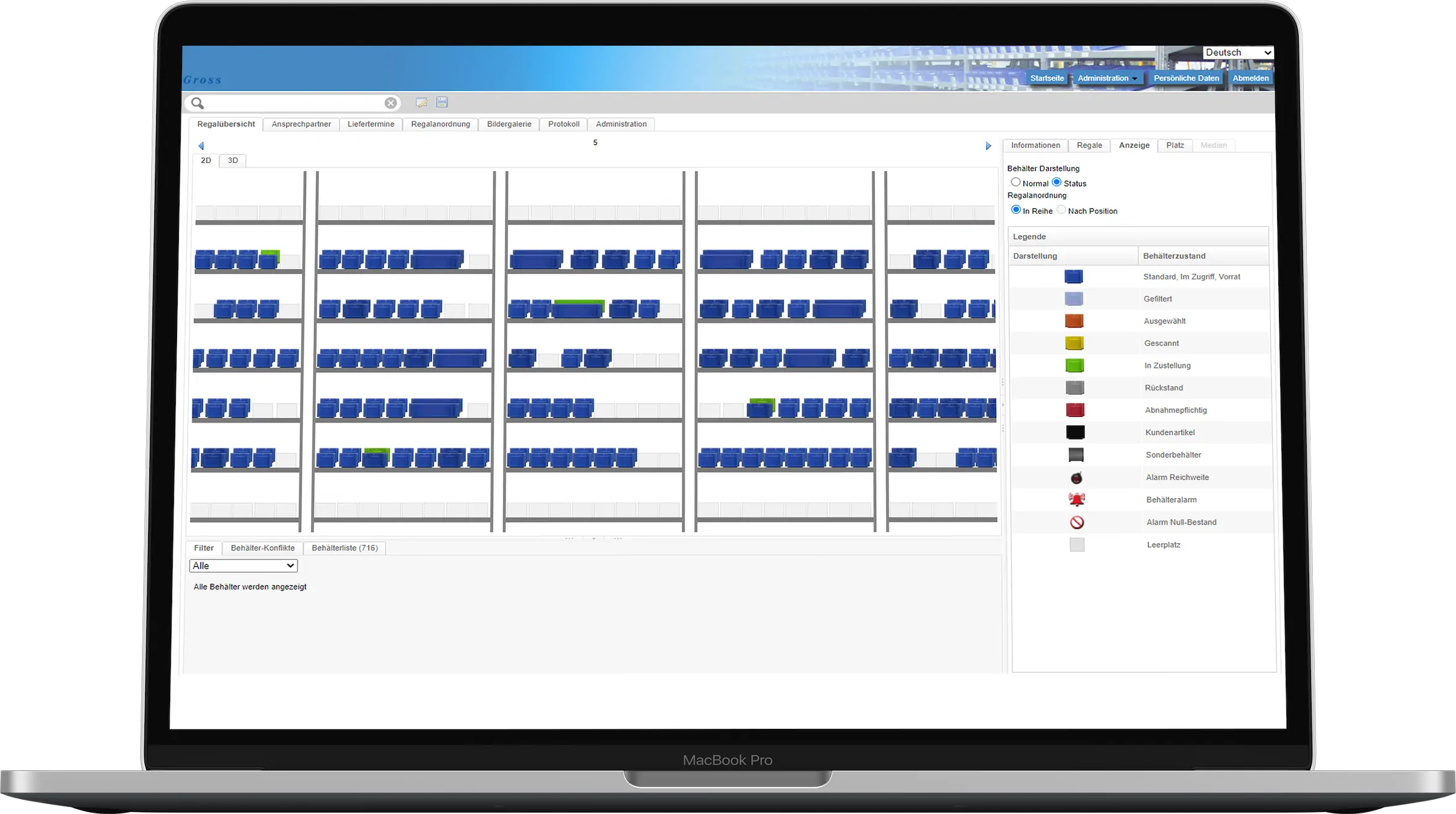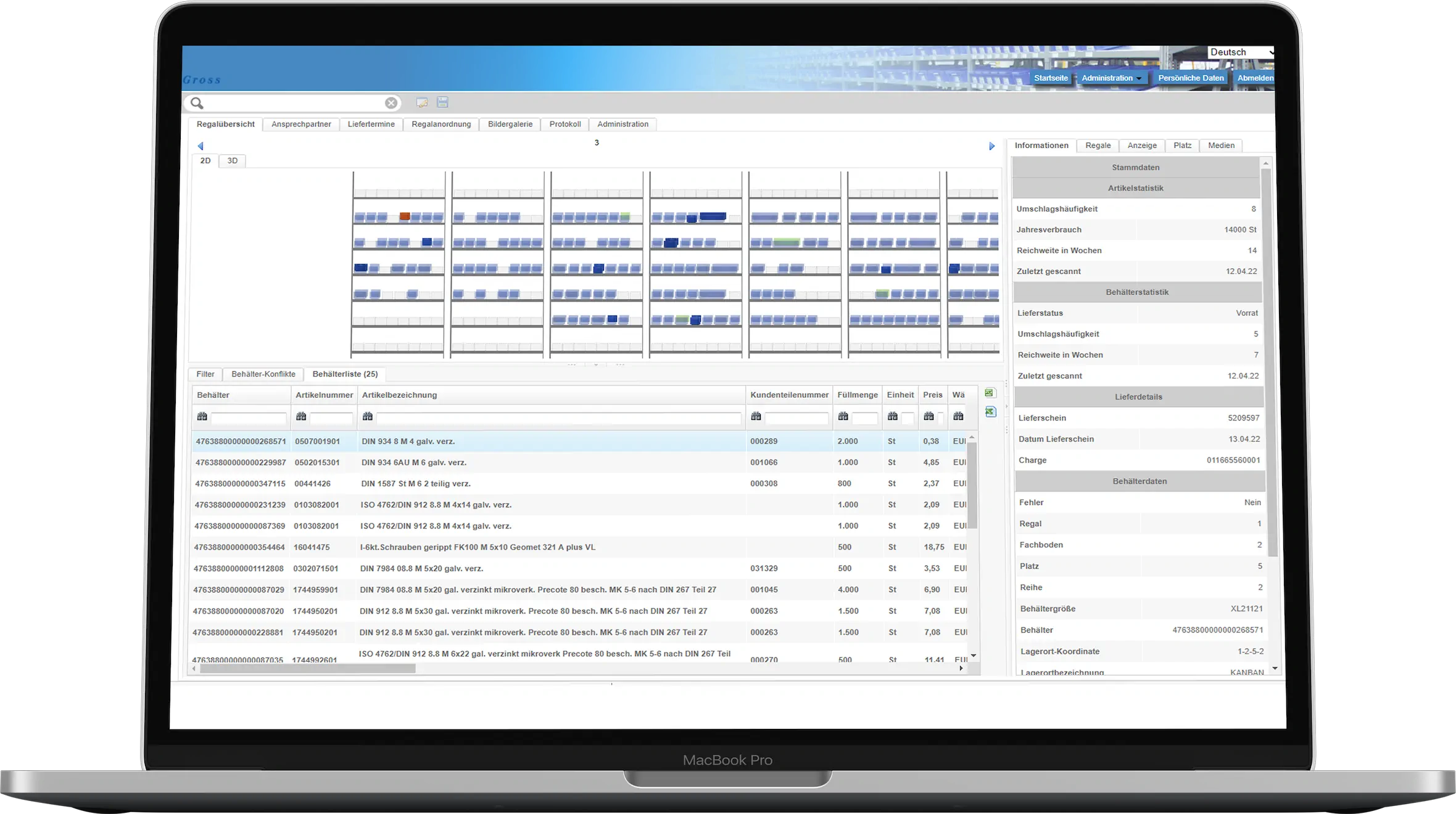 THE DIGITAL COCKPIT
FOR YOUR C-PARTS MANAGEMENT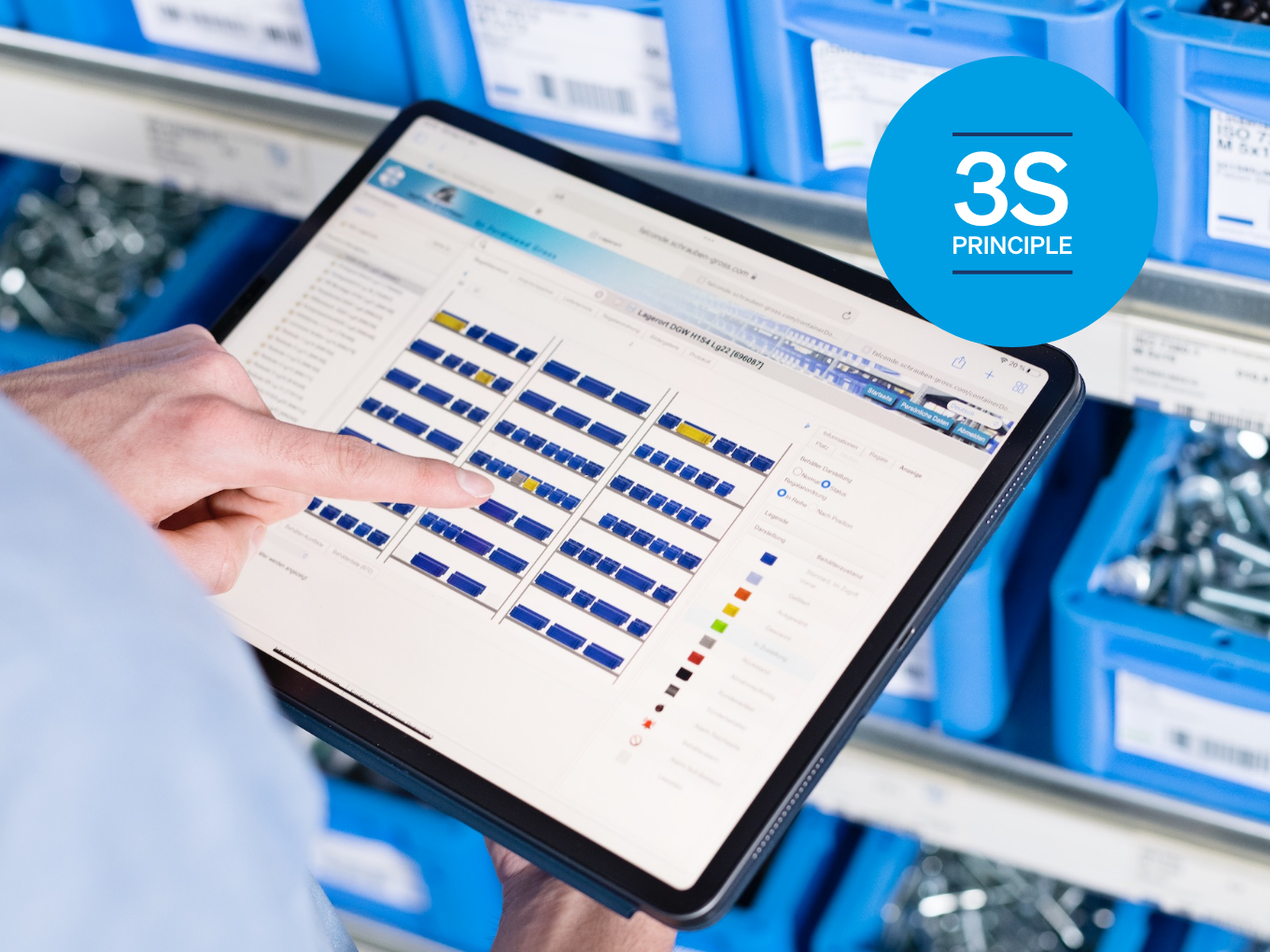 Are you looking for a particular C-part? With its full text search, FALCON will directly show you where the C-part is located and also deliver you the exact container in 3D thanks to its visualisation of all Kanban storage locations, their products and data. Do you want to know on what cycle an item is delivered? FALCON knows the answer immediately. And it can also show you the entire supply chain and range or the consumption of containers in weeks.
But that's by no means all, because FALCON not only offers search and evaluation functions, but also controls: change the storage location or remove items that you don't need right now. Order additional quantities, deactivate a container or change its filling quantity. From anywhere, at any time!
Further features: export function in Excel for individually created filters, download of drawings and test certificates, standard illustrations of your products and much more.
THE MOST IMPORTANT FUNCTIONS & FEATURES
IN OVERVIEW