Our highly flexible Kanban systems help you to design your warehousing and production effectively and transparently. Thanks to our highly automated digitalised processes and extensive portfolio of container solutions (single to multiple Kanban or smart shelving systems) and control systems (incl. Bluetooth, RFID, Smart Bin, app) we can offer tailor-made, cost-reducing solutions for every company: whether it's a large-scale industrial client or small family company with only a few employees.
CONTENTS / QUICK NAVIGATION
ALL CURRENT CONTAINER SOLUTIONS
INNOVATIVE CONTROL SYSTEMS
WITH OPTIONAL FULL SERVICE
100% CUSTOMER-SPECIFIC & FLEXIBLE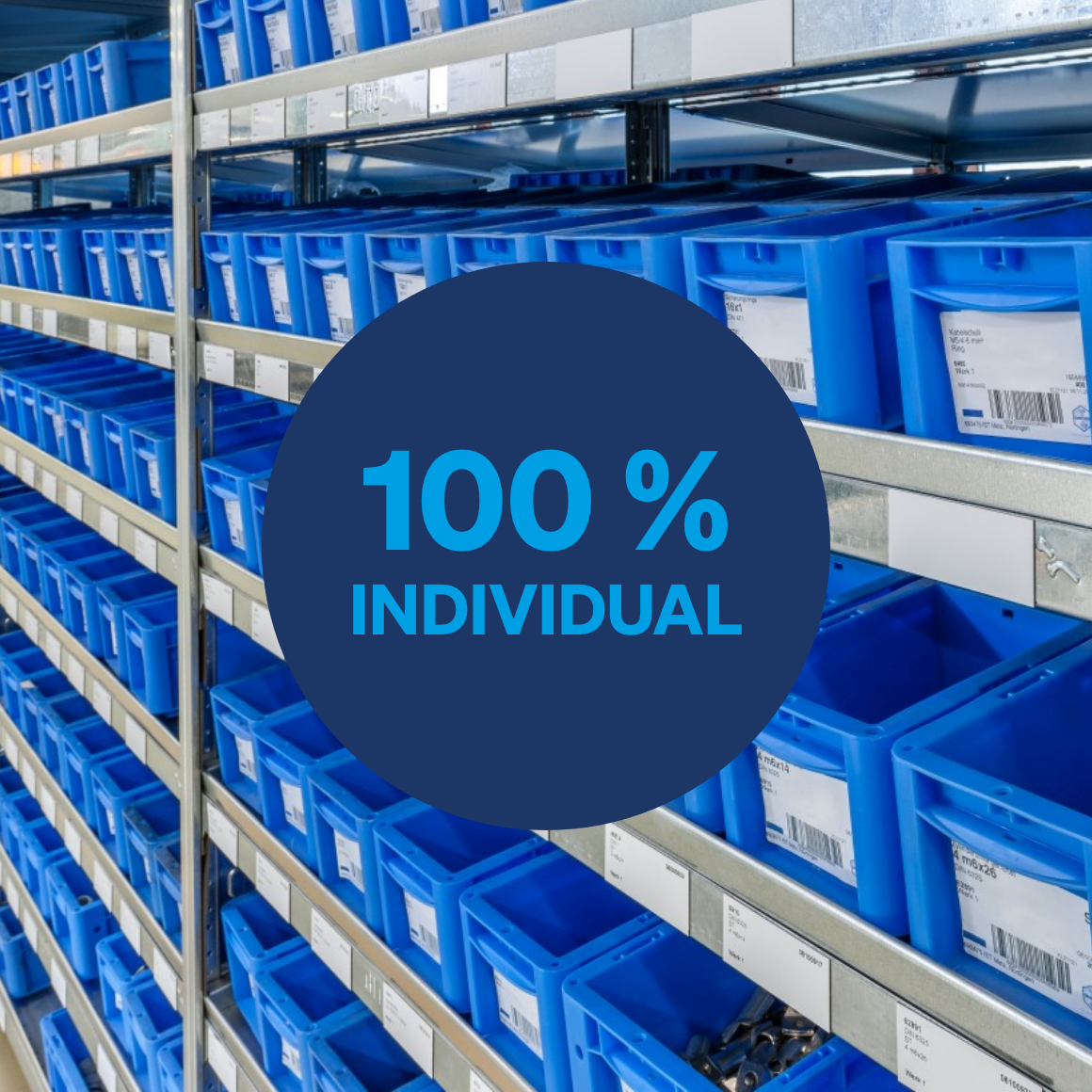 DELIVERY SYSTEMS
FLEXIBILITY IS THE KEY
READY FOR ALL NEEDS
Our customers aren't a one-size-fits-all group! And that also goes for Kanban shelving. For this reason, we always start with our customers' individual requirements and manufacturing processes in order to then set up the best possible container and ordering system for them.
Thanks to our extensive portfolio of hardware and software, we are able to fulfil almost every customer requirement with the right combination of containers, order triggers and level of service.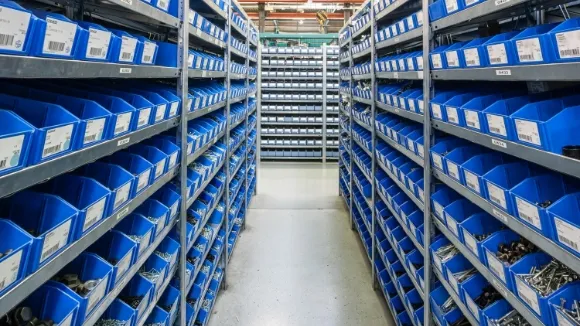 DELIVERY SYSTEMS
ONE-CONTAINER KANBAN
COMPACT & CLEAR
This container system is particularly designed for customers who only have a small amount of space available and have parts that are constantly needed, but in small quantities.
The Kanban containers used are divided in two. In the rear part of the crate, a reserve is held. As soon as this is opened, an order is automatically triggered. The goods are then picked at Ferdinand Gross and sent to the customer's warehouse. During the intervening period, the customer uses up the reserve.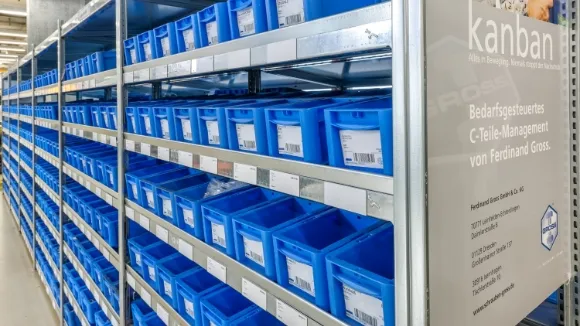 DELIVERY SYSTEMS
TWO/MULTI-CONTAINER KANBAN
THE KANBAN CLASSIC
The two- or multi-container system is ideal for customers who have a relatively even, high consumption of certain items.
Here, at least two containers are always filled with the same items. The crates are stored in a special Kanban shelving system one behind the other. If the front container is empty, an order is automatically triggered and the material needed taken from the second crate. Meanwhile, the goods are picked at Ferdinand Gross, placed in a clean crate, labelled with the customer-specific information and delivered at the agreed delivery interval.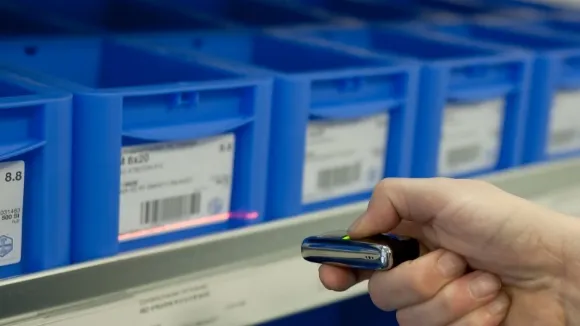 DELIVERY SYSTEMS
ORDER TRIGGERING
FROM BLUETOOTH TO RFID
We also offer the full portfolio of established and innovative technological solutions where order triggering is concerned, letting our customers select which option best fits their own requirements. Our range covers orders:
by Bluetooth scanner
by USB scanner
by GSM scanner
by app
by Smartbin (weight-dependent scale system)
by RFID
and of course by FALCON
FULL KANBAN SERVICE
C-PARTS MANAGEMENT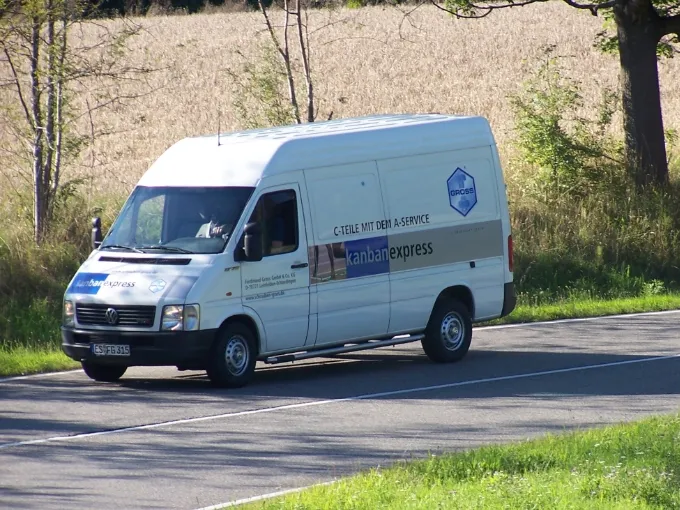 Our Kanban solutions are always a win in terms of security, cost-efficiency and productivity. Most of our customers maximise these advantages by relying on our full service. Instead of triggering orders themselves, removing the empty containers, shelving the new deliveries and keeping the shelves clean and labels legible, they have one of our employees do this at a regular, defined interval. This means we, as a logistics specialist, ensure you can concentrate fully and completely on your core business!
automatic replacement of illegible labels on the Kanban shelves

maintenance and cleanliness of the shelves

no need to trigger an order

reduced effort, higher productivity and focus on the core business
CONTACT
WE ARE HAPPY TO BE THERE FOR YOU!
Contact us
Do you have any questions about connection technology? Would you like support in developing additional sourcing options for your drawing parts?