We are always glad to receive praise! Above all when it relates to things that are really important to us. This includes our culture as an employer, the quality of our customer relationships, and the ability to help shape the future of C-parts management through intelligent innovation.
CONTENTS / QUICK NAVIGATION
A MULTI-AWARD-WINNING
CORPORATE CULTURE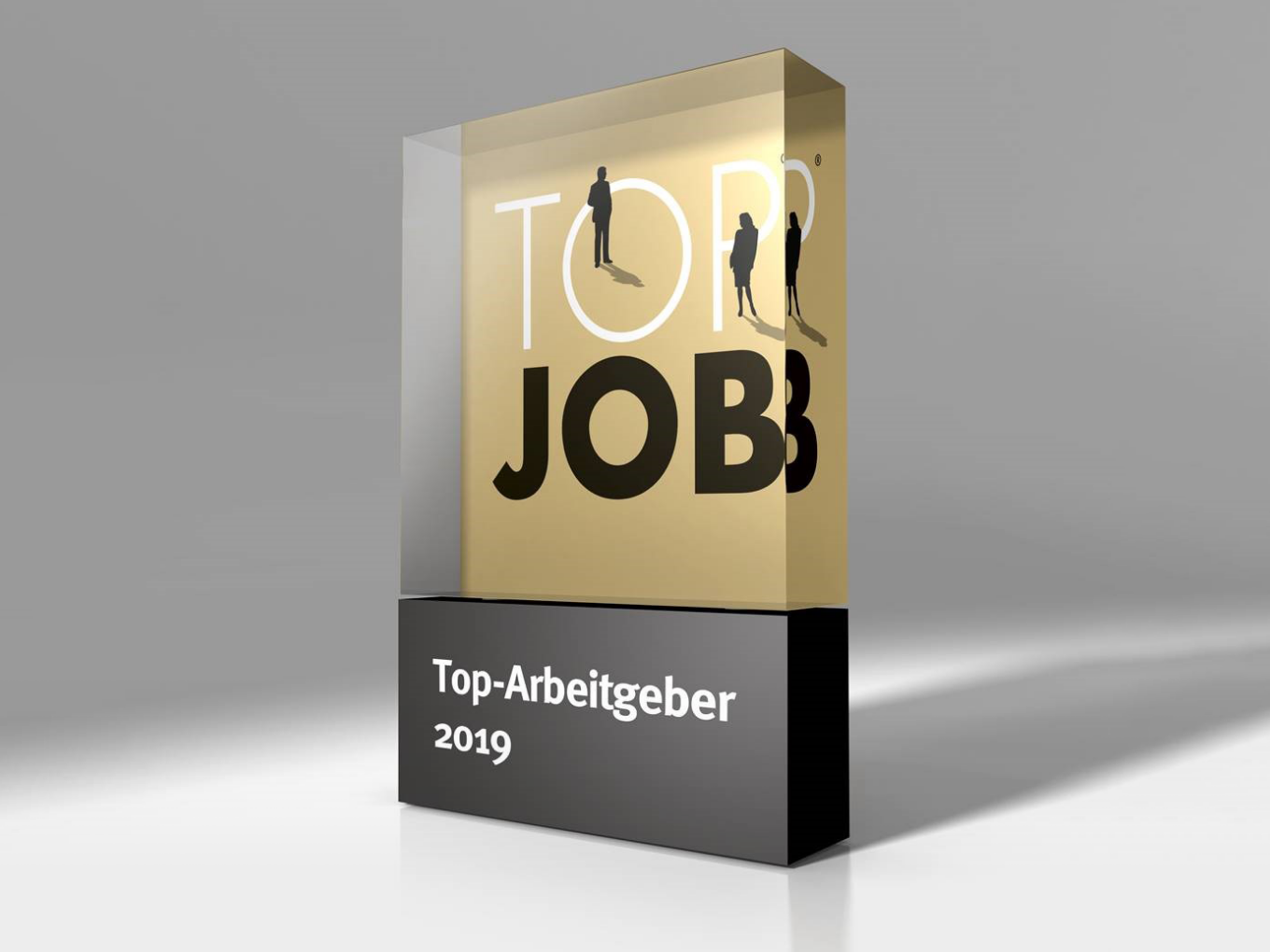 Our conviction that it is our employees that make the difference has permeated our entire 150-year history. Whether through economic crises, world wars or just the daily competition on dynamic markets, our employees have always found the right answers and solutions with dedication, creativity, and loyalty.
That is why it is so important for us to create an environment combining a familial yet dynamic atmosphere, and a strong team culture with individual freedom and development opportunities. The TOP JOB award honours our efforts and gives us further stimulus to improve as an employer.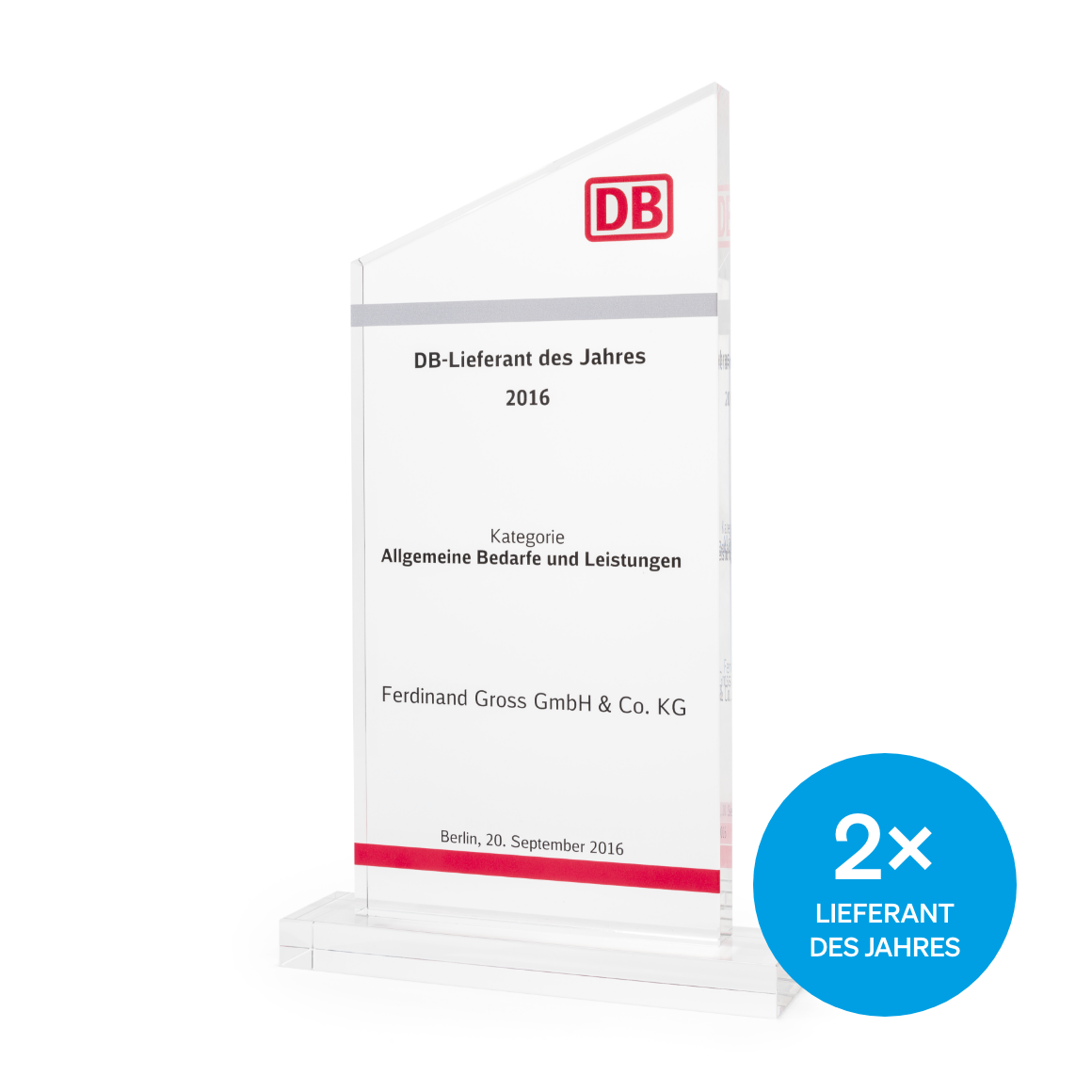 SUPPLIER AWARDS
DEUTSCHE BAHN AG
2 X SUPPLIER OF THE YEAR
Deutsche Bahn AG has business relationships with around 30,000 suppliers and honours outstanding service every two years with the "Supplier of the Year" award. As a C-parts partner providing Deutsche Bahn with over 60 million parts per year, we have been able to snatch this coveted prize twice (2003 and 2016).
SUPPLIER AWARDS
BOS GROUP
3 X EXCELLENCE SUPPLIER AWARD
With the "Excellence Supplier Award", the BOS GROUP honours its most high-performing suppliers. The automotive supplier's award goes to those suppliers that have exceeded expectations in the fields of quality, logistics, costs, and efficiency.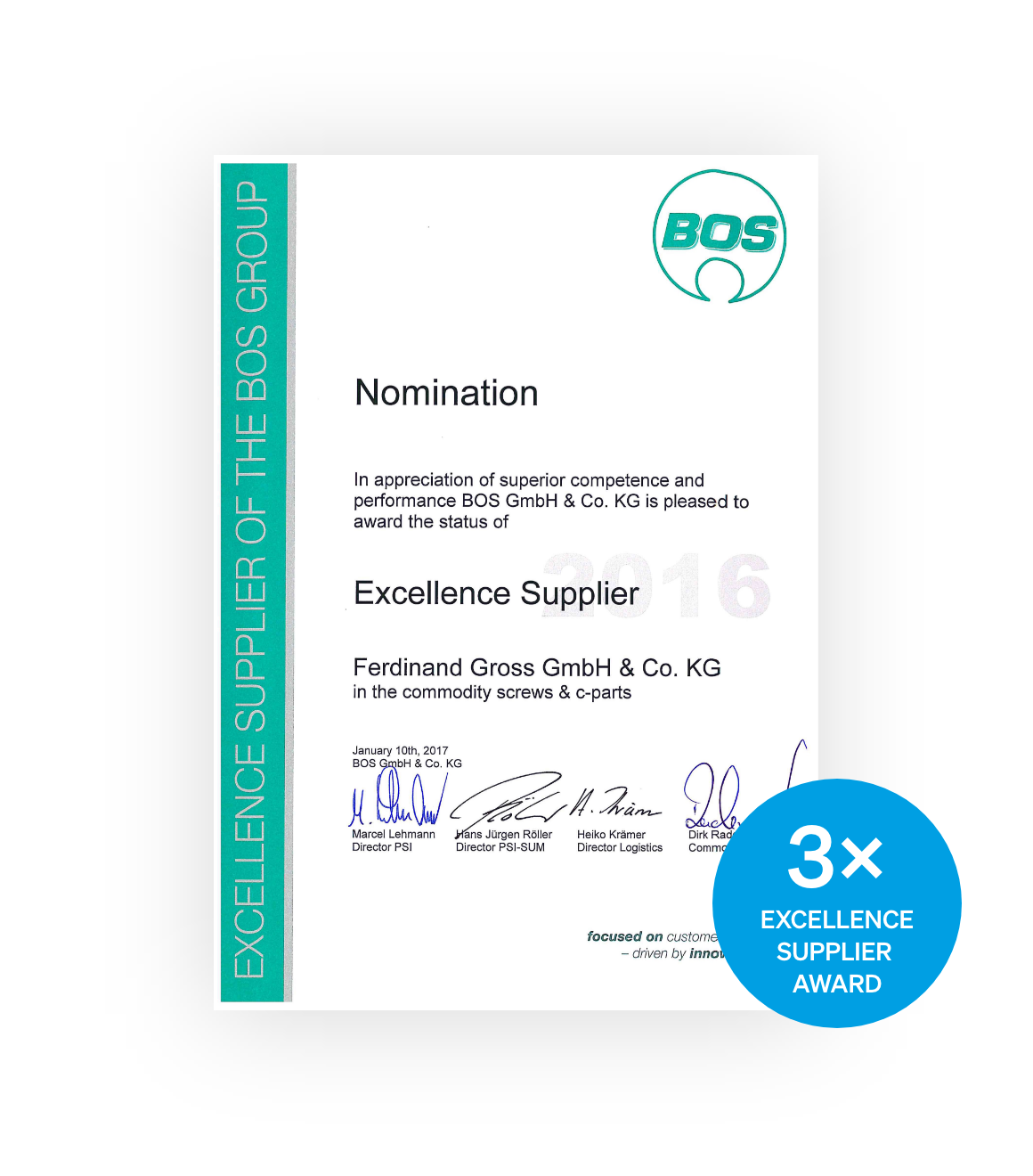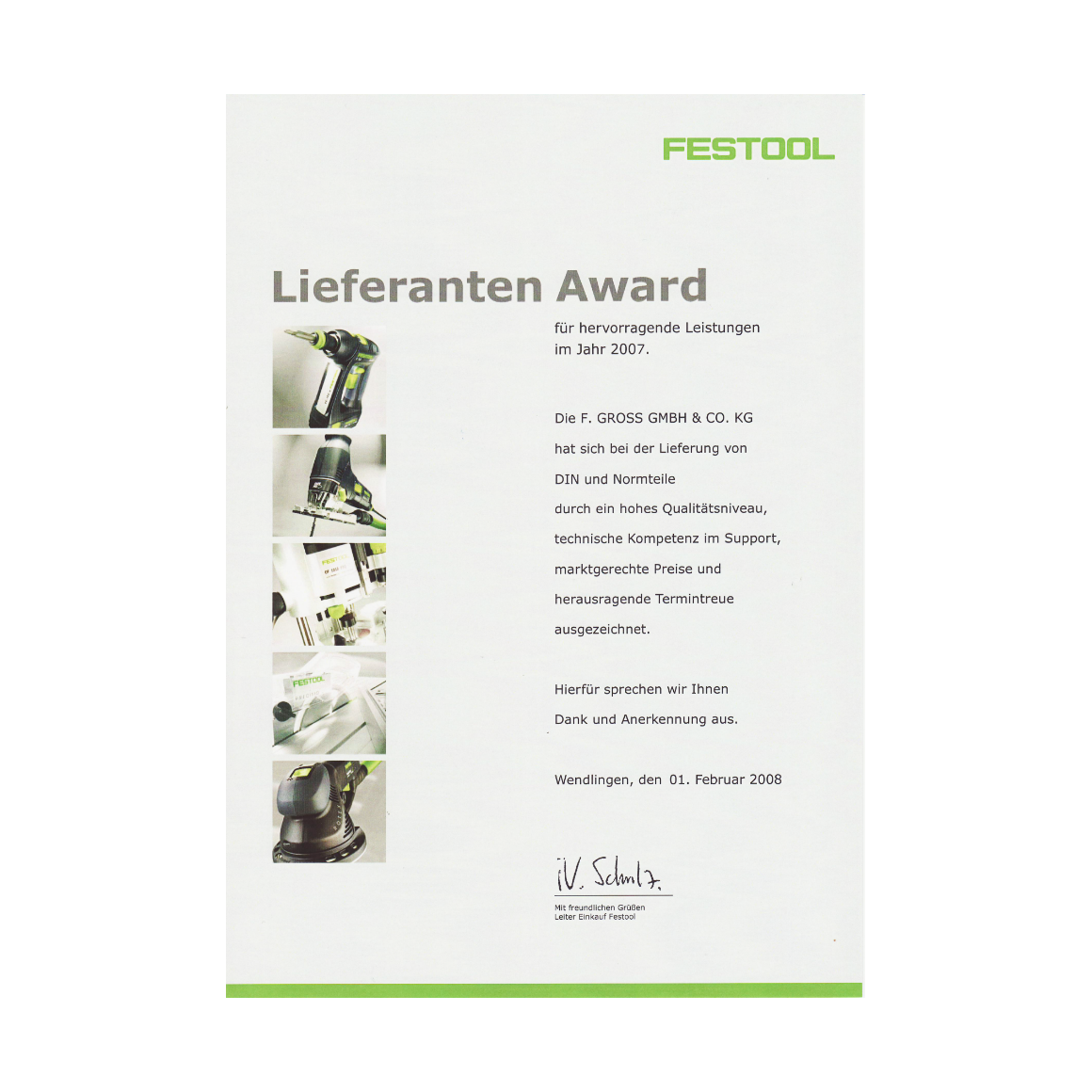 SUPPLIER AWARDS
FESTOOL
SUPPLIER AWARD
With its Supplier Award, Festool GmbH honours exemplary collaboration with its best suppliers. The distinction went to Ferdinand Gross thanks to its high quality, technical competence in support, prices in line with the market, and outstanding punctuality of deliveries of DIN and standard parts.
SUPPLIER AWARDS
KOENIG & BAUER AG
WIN-WIN-CUP
The Win-Win-Cup is a prize sponsored by the marketing sector awarded to innovative, collaborative and thus particularly successful customer/supplier relationships. The win-win relationship between Ferdinand Gross and Koenig & Bauer AG was able to beat competition from finalists Sasse Elektronik/Philips Medical Systems and Gelsenwasser AG/August Storck KG to gain the coveted prize.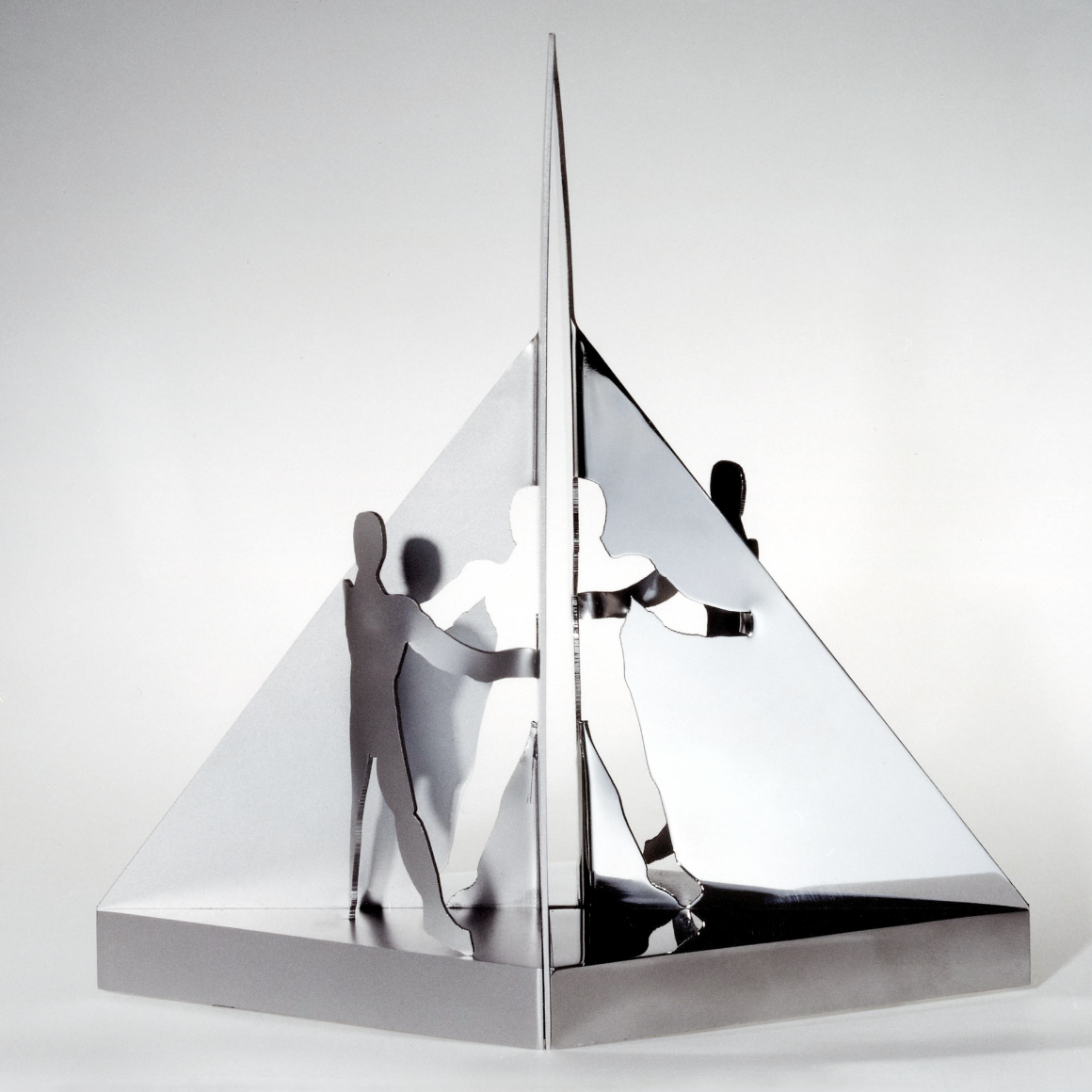 8-TIME
TOP 100 INNOVATOR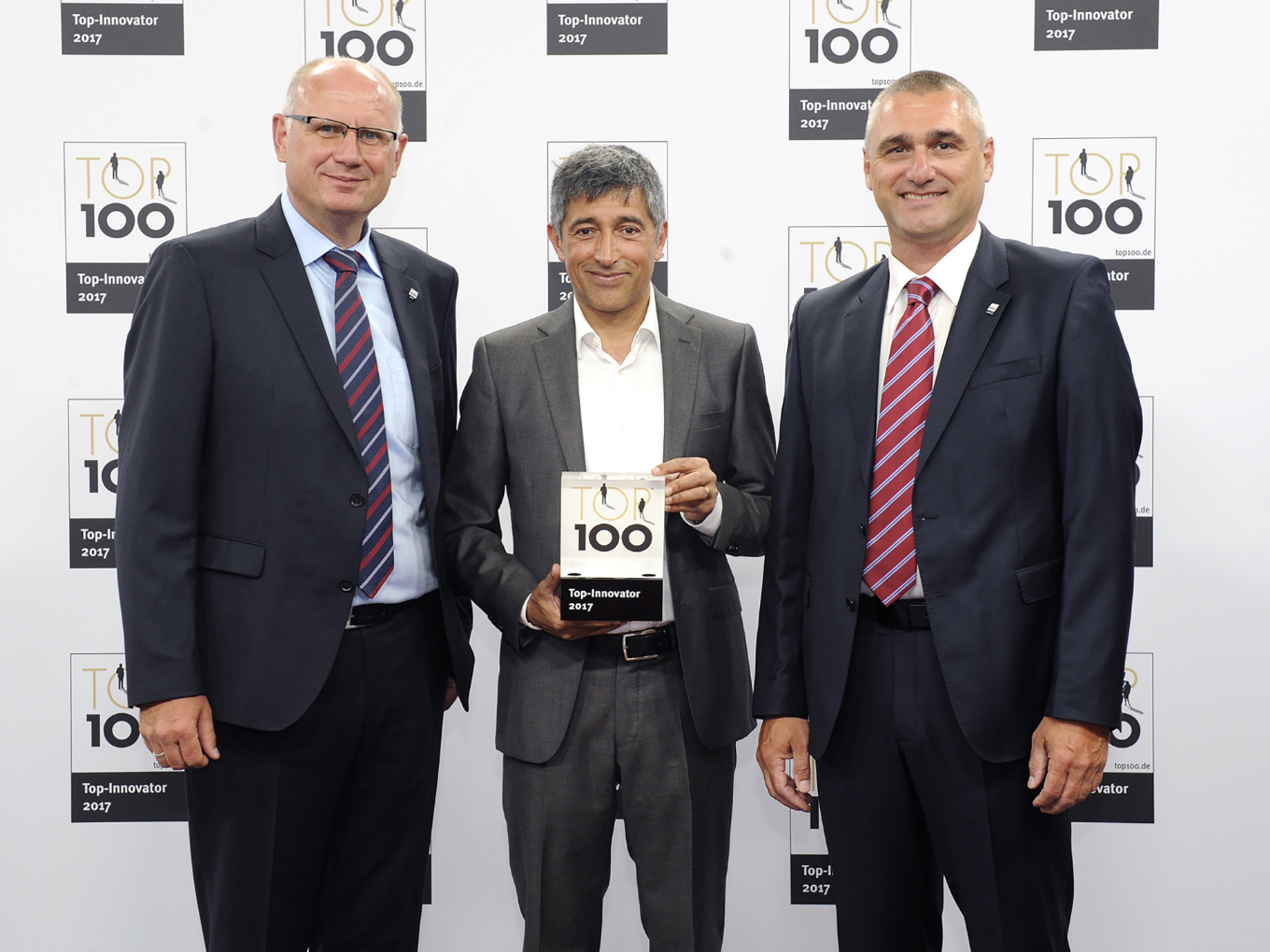 Contact
We are happy To be there for you!
contact Us!
Don`t hesitate to contact us directly via phone or email.