We know that even the smallest parts can trigger serious problems. Uncompromising quality is thus not only a promise for us, but a principle we live by every day. It runs through all our processes and services, giving us the goal of ensuring our customers' security of supply at every moment. Our QA portfolio runs from our comprehensive standard processes to highly individual inspections based on customer requirements.
CONTENTS / QUICK NAVIGATION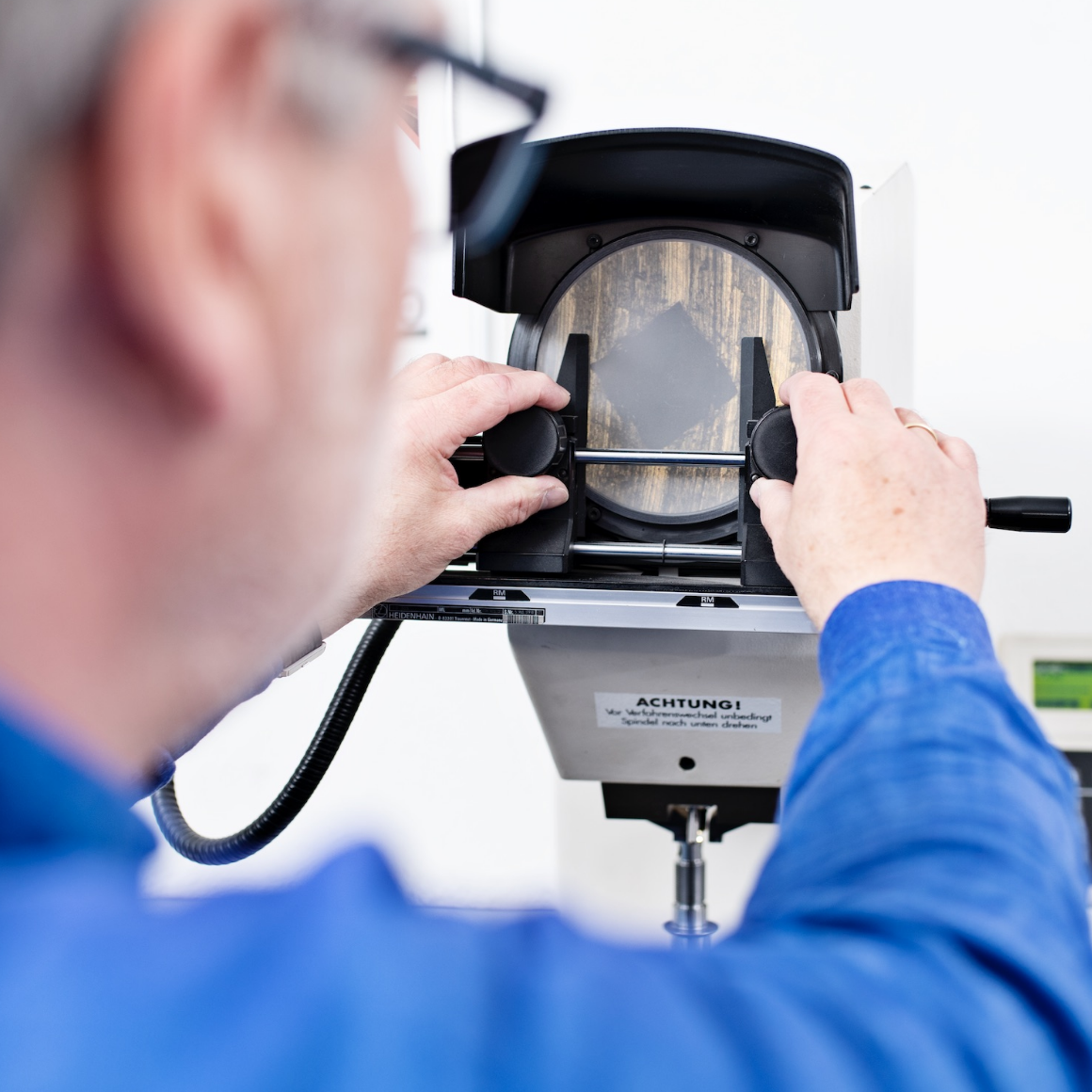 QA SERVICES
UNCOMPROMISING & COMPREHENSIVE
OUR STANDARD QA PROCESS
High-tech lab work combined with computer-aided quality management – this is what marks out our high QA standards from the rest. Alongside around 500 general measuring devices, gauges and thread gauges, our laboratory relies on high-tech equipment such as hardness testers or layer thickness measurement devices, guaranteeing quality standards in the μ range.
In addition, work with our computer-aided QM (CAQ) ensures rapid and thorough recording, processing and forwarding of all QA-related information such as test logs, certificates and results. In this way, all QA requirements can be viewed and implemented by our employees at any time.
A HOLISTIC APPROACH
FOR MAXIMUM QUALITY
Supplier selection
Performance assessment of qualified, certified suppliers selected by us
Product quality
Test measurements in the μ range using clearly defined processes in our high-tech laboratory
Logistics quality
Ensuring availability with the use of the most modern materials management and deadline monitoring systems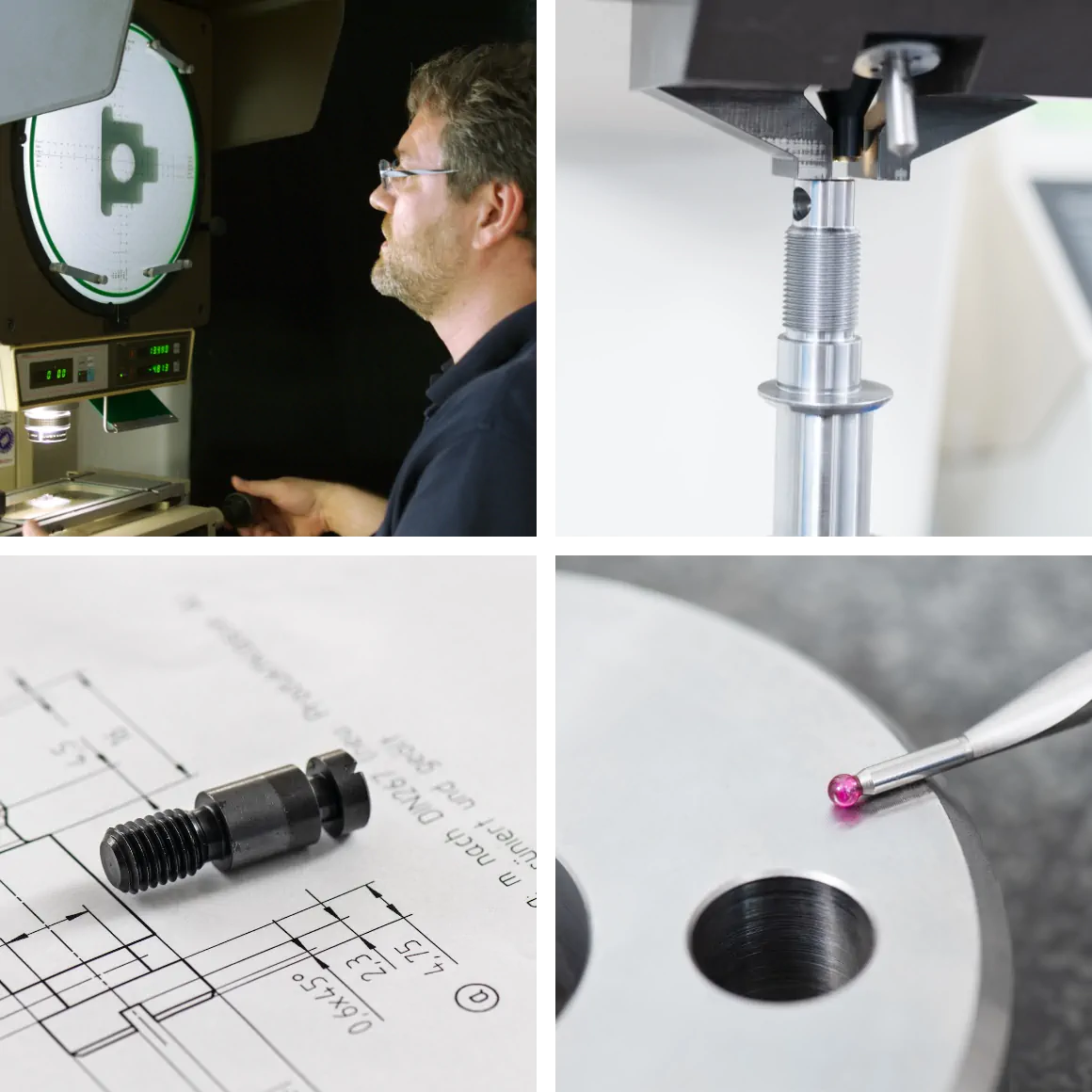 CUSTOMER-SPECIFIC QA SOLUTIONS
NOTHING IS MORE INDIVIDUAL!
There is probably not a single QA desire we cannot fulfil. In our computer-aided quality management (CAQ), alongside the legally mandated tests and logs, we also store all customer-specific QA requirements. These run from handling special sorting requests through determining the extent of random samples (how many in each batch) to the creation of specific test reports and the integration of the customer's own or external laboratories in the QA process.