As a C-parts specialist, we keep large stocks of fasteners and can ensure our customers' just-in-time production even in periods of crisis. We also have a very broad, global supplier portfolio, meaning that especially for standard parts we have plentiful options to react at short notice to bottlenecks. But for complex parts with few manufacturers and custom parts, we need more active provision: and that's where our Safe Supply Chain Management comes into play!
CONTENTS / QUICK NAVIGATION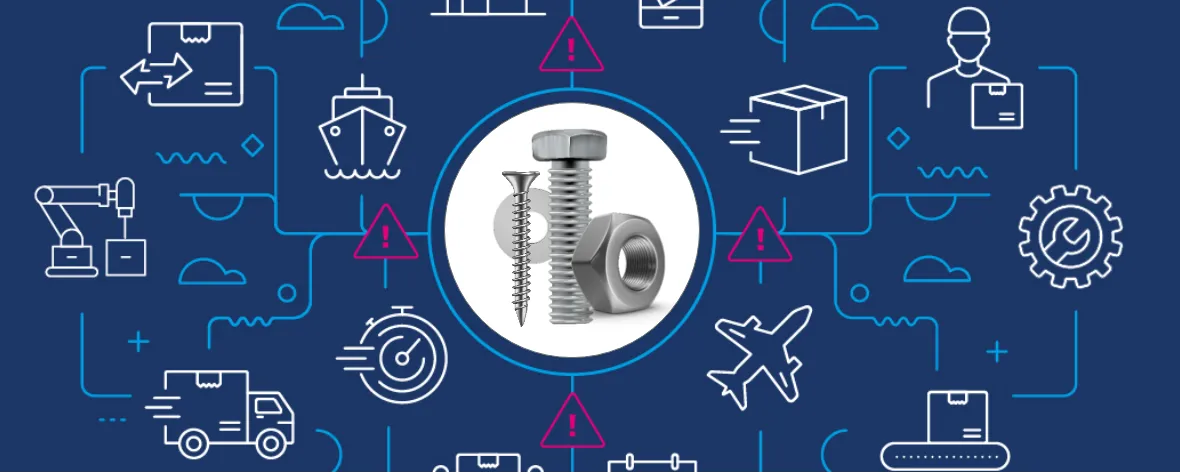 SAFE SUPPLY CHAIN MANAGEMENT
RISKS IN C-PARTS MANAGEMENT
"Low cost" in procurement, "high cost" in terms of risk! C-parts can be low-cost products – but if a bottleneck arises, they become no longer available and production shuts down, the damage is just as serious as with a highly complex A-component. That is why it makes sense to define and individually assess the risks incumbent on critical C-parts (particularly custom parts).
Active risk management is thus an elementary component, for us, of our comprehensive C-parts strategy.
The potential risks to the supply chain include:
Supplier risks (e.g. insolvency, ageing machine fleet, neglect of QA)
Transport risks (e.g. limited shipping quotas)
Political risks (incl. trade wars, sanctions, military conflict)
Legal risks in the form of new regulations (see screw coatings)
Potential raw materials bottlenecks (material and precursors)
Environmental risks (from pandemics to natural disasters)
ACTIVE
RISK MANAGEMENT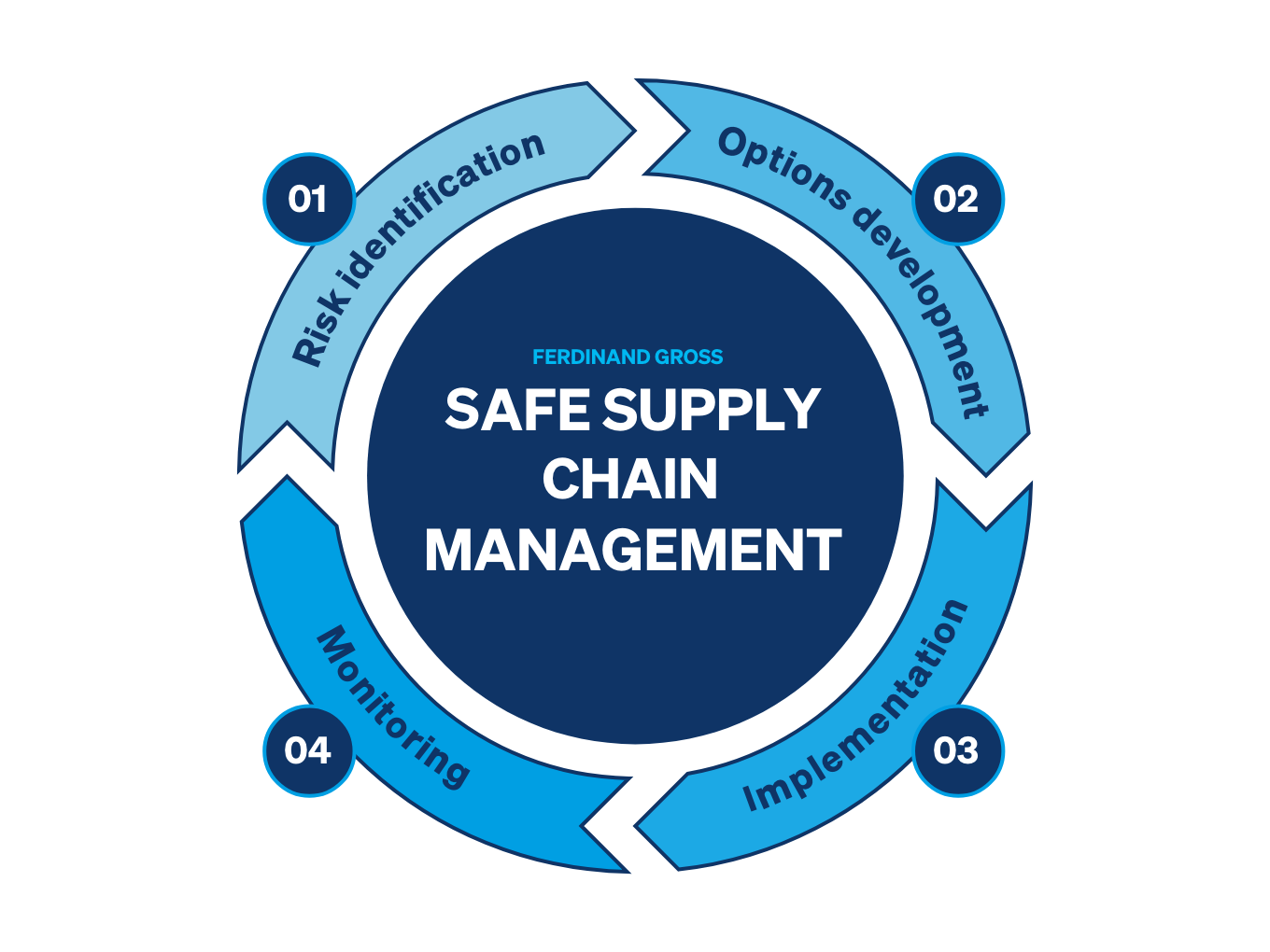 01. Customer-specific risk identification
Does the customer follow a single-source or multi-source strategy?
What parts are subject to risk and how extensive is the risk estimated to be?
02. Working out and evaluating options
Single-source options (e.g. keeping large quantities in stock, adapting supply contracts)
Multi-source options (e.g. developing other suppliers, ideally considering options for geographical spread)
03. Implementation
(Risk minimization)

Supplier approval process/accreditation
Test runs also possible for more complex parts
04. Monitoring
Continuous risk monitoring
Briefings between purchasing, sales, customer
BEST CASE
RAILWAY TECHNOLOGY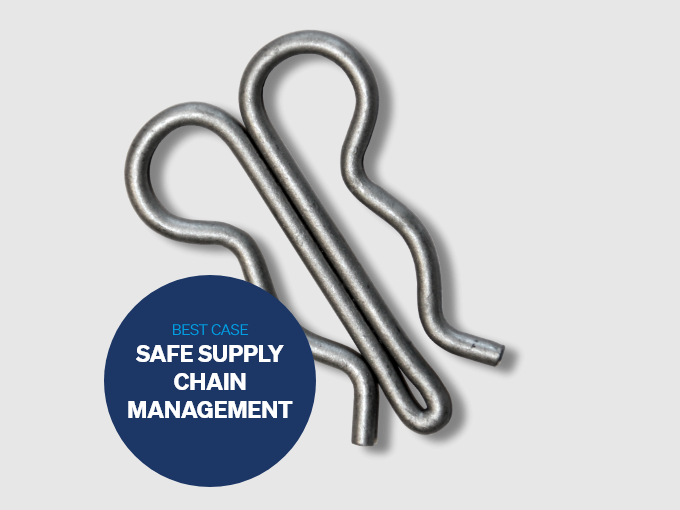 Component
Double cotter to secure the bolt connection on the substructure of goods wagons – originally produced by a long-term supplier of the customer
Risk identification
Single-sourcing of relevant custom part from a manufacturer with low automation and process security
Implementation
Approval process incl. one-year test operation on three wagons in actual usage with first-class test results
Developing options
Extensive research to find spring manufacturers capable of realising the complex curvature of the wire in a fully automated way with subsequent selection of an innovative supplier with a highly modern machine fleet.
Result
Minimised supplier risk, as the new supplier was set up more sustainably in both technical and economic terms, with additional realisation of significant quality and cost advantages based on fully automated production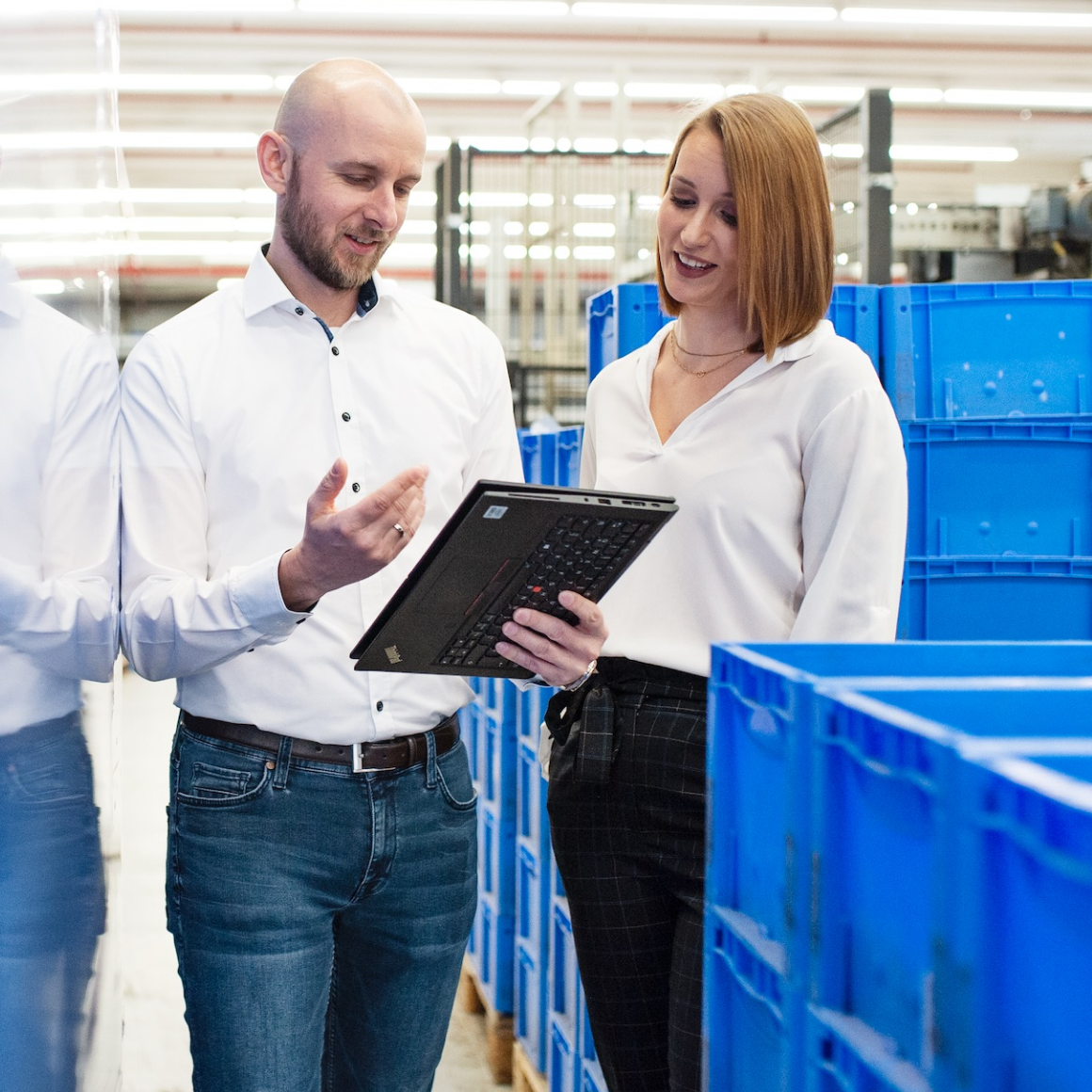 SAFE SUPPLY CHAIN MANAGEMENT
ADVANTAGES & REQUIREMENTS
SAFE SUPPLY CHAIN MANAGEMENT
With our Safe Supply Chain Management, you can work strategically and sustainably, without having to worry about expensive last-minute procurement or even production shutdowns. The only requirement is that we need to work closely together – ideally within the framework of a Kanban solution. Because only if we have an overview of your C-parts range, quantities and preferred delivery rhythms can we support you actively in risk management.
INTERESTED?
SET AN APPOINTMENT NOW!
CONTACT US!
Do you have any questions about security of supply? Would you like support in developing additional sourcing options for your drawing parts?