With every new product that you develop, the extent and diversity of your C-parts range will probably also increase. This often leads to many small orders, an increase in suppliers, higher warehousing, process and assembly costs and increased expenditure on ensuring availability (see "Safe Supply Chain Management"). However, a large number of C-parts can be standardised without a problem. Together, we can analyse your C-parts range and markedly reduce the number of different connecting elements!
CONTENTS / QUICK NAVIGATION
Lower parts and process costs
Higher productivity
Higher security of supply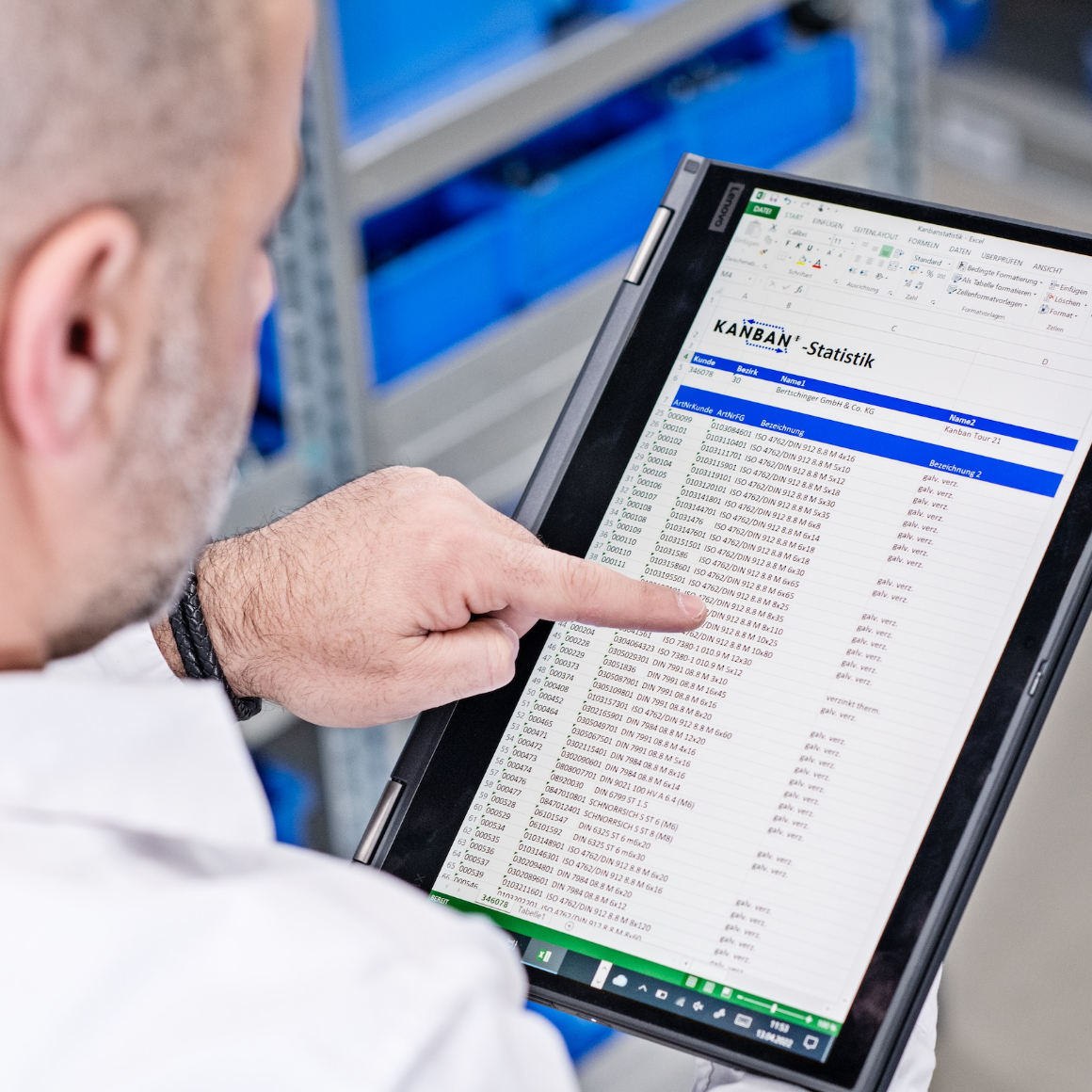 TIDYING UP THE RANGE
01. PARTS LIST ANALYSIS
IDENTIFYING AND ELIMINATING REDUNDANCIES
Already when you make your request, our team will check your parts list for potential optimisation potential. This starts with the identification of doublings that can be combined and runs to the first recommendations for standardisation, which must then be technically assessed.
TIDYING UP THE RANGE
02. TECHNICAL CHECK
CHECKING AND STANDARDISING TOGETHER
Our application engineers will work with your designers, developers and QA department to propose options for C-parts standardisation.
We will help you to standardise and efficiently combine essential characteristics of your C-parts such as the head shape, material, surface, strength or drive.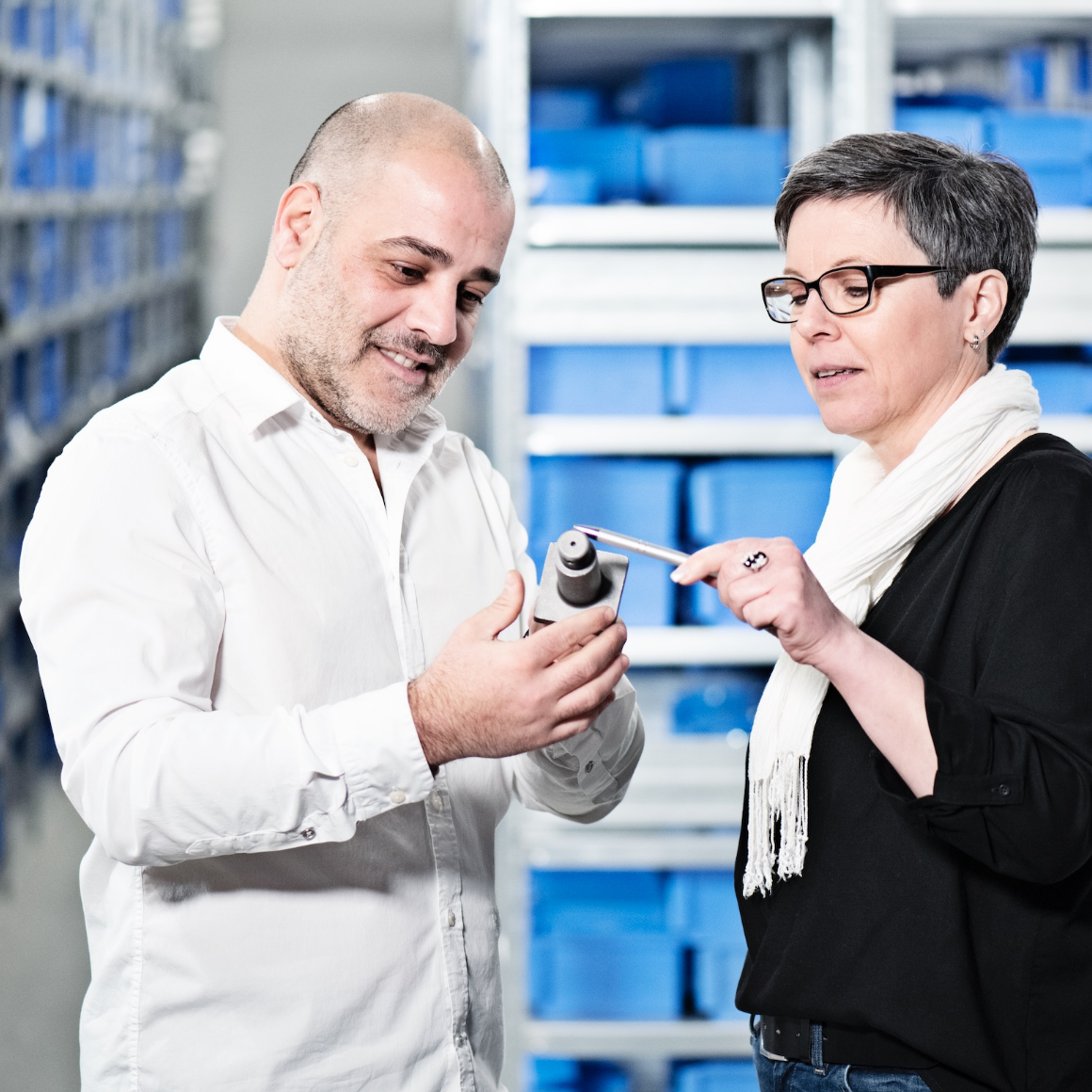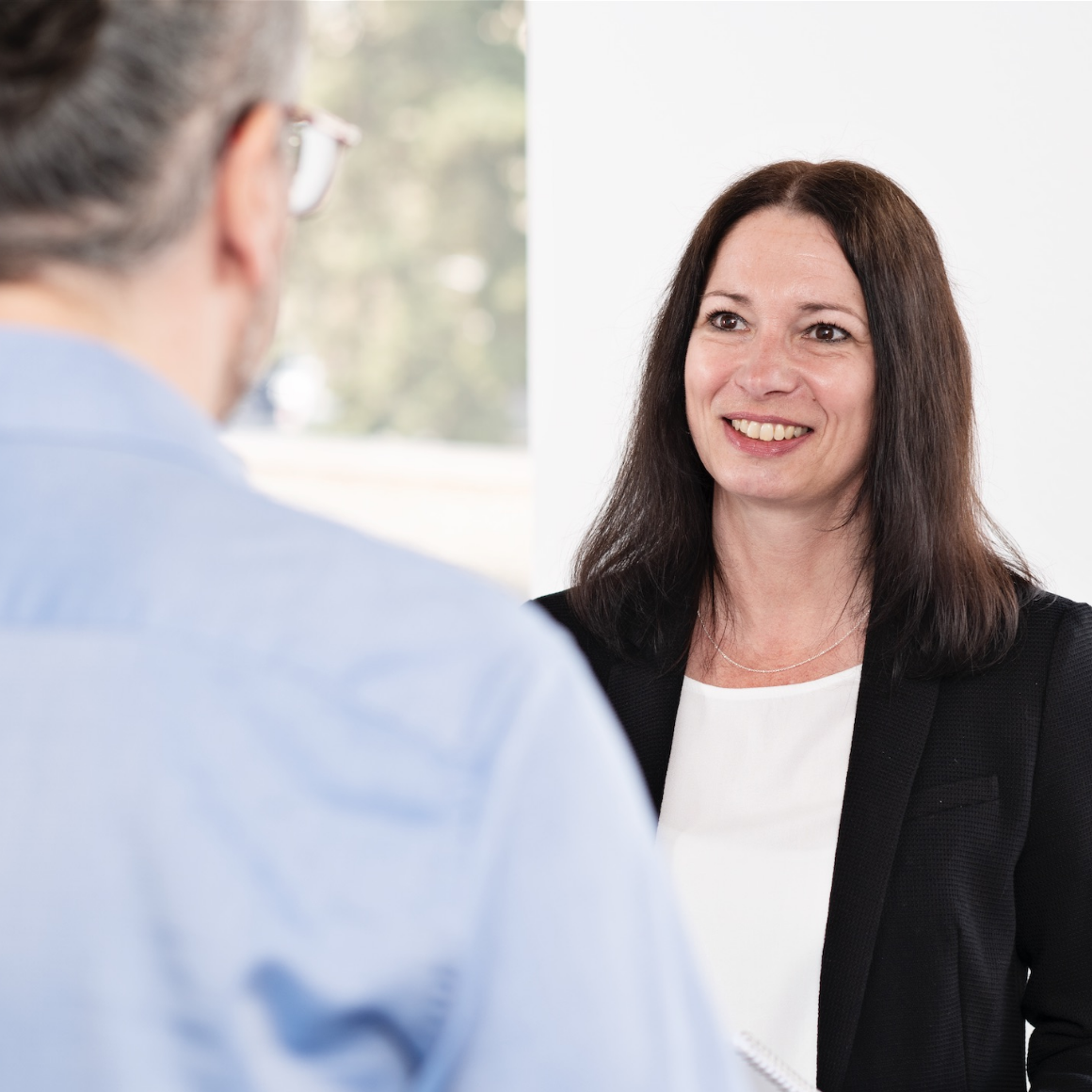 TIDYING UP THE RANGE
03. SUSTAINABLE IMPLEMENTATION
DEFINING RULES AND ENSURING EFFICIENCY
On the basis of the reworked parts list, the implementation process is defined and procurement, warehousing and assembly adjusted accordingly.
In addition, rules are defined to ensure the consolidation of the C-parts range over the long term and anchor permanent optimisation processes within your company.
Contact
We are happy To be there for you!
contact Us!
Don`t hesitate to contact us directly via phone or email.