The cost, security and quality advantages of comprehensive C-parts management are clear. There remains the question: how laborious is implementing such a solution? From the first inspection through strategic concept development to installation, integration and subsequent monitoring, our process has been tried and tested a thousand times and considers all the different slight adjustments needed, while remaining unbureaucratic and flexibly adaptable to your individual circumstances.
CONTENTS / QUICK NAVIGATION
OVER 25 YEARS' EXPERIENCE IN COMPREHENSIVE C-PARTS MANAGEMENT
INTEGRATED STRATEGIC DIRECTION
COLLABORATIVE, UNBUREAUCRATIC & FLEXIBLE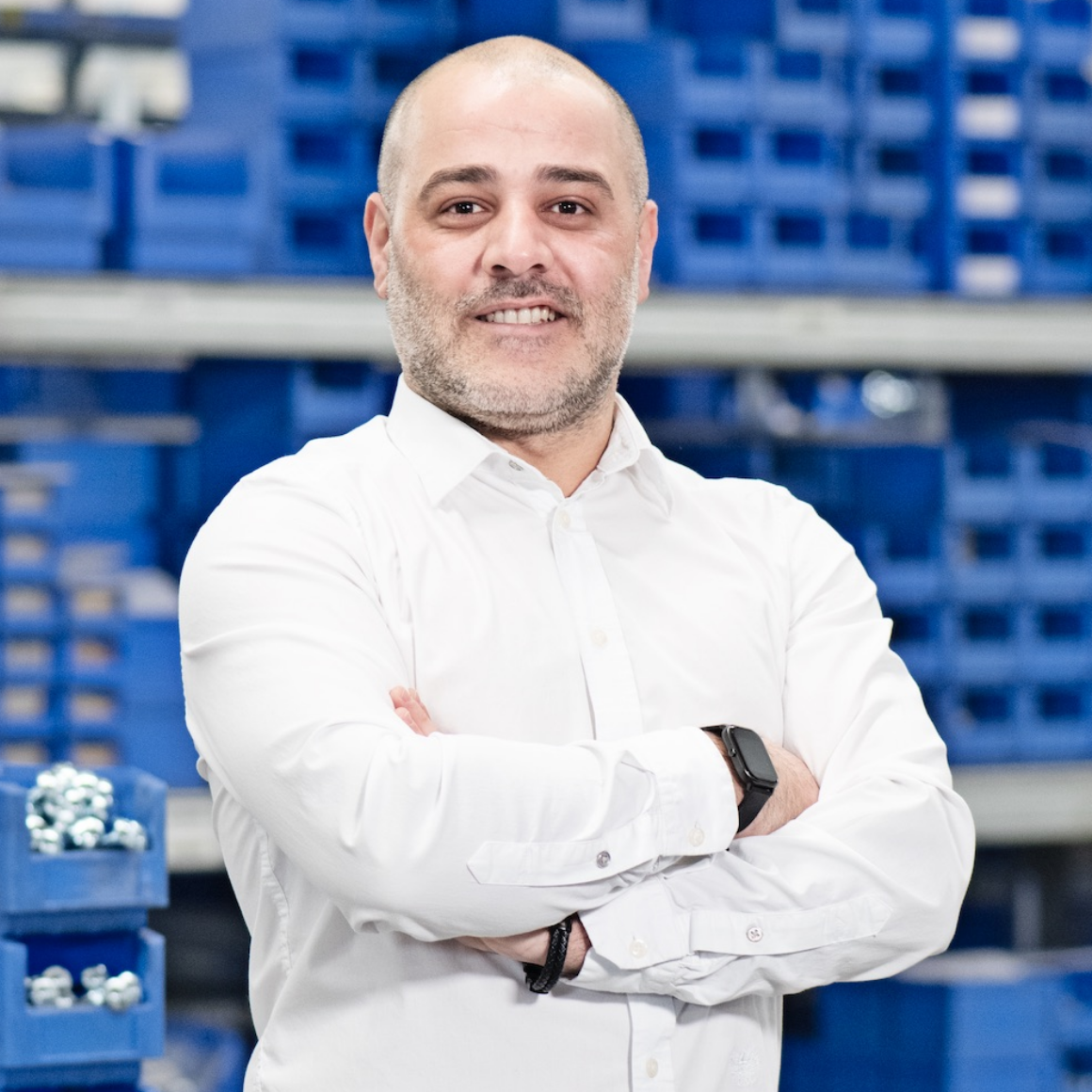 OUR PROCESS
SITUATION ANALYSIS
BRIEFING & INSPECTION
Every company has its own structures and processes and thus its own individual requirements where C-parts management is concerned. We will collaborate with you to analyse your actual needs and thus lay the basis for a flexible, perfectly tailored procurement solution.
OUR PROCESS
CONSULTATION & CONCEPTION
GETTING THE BIGGER PICTURE AS A TEAM
From the right Kanban container solution and the ideal order system to the choice of the perfect service package to fit your order picking and distribution solutions, we will conceive and develop the correct solution for you. Ideally, we will consider from the outset the desires and requirements of different departments, thus creating understanding and support for your overall project.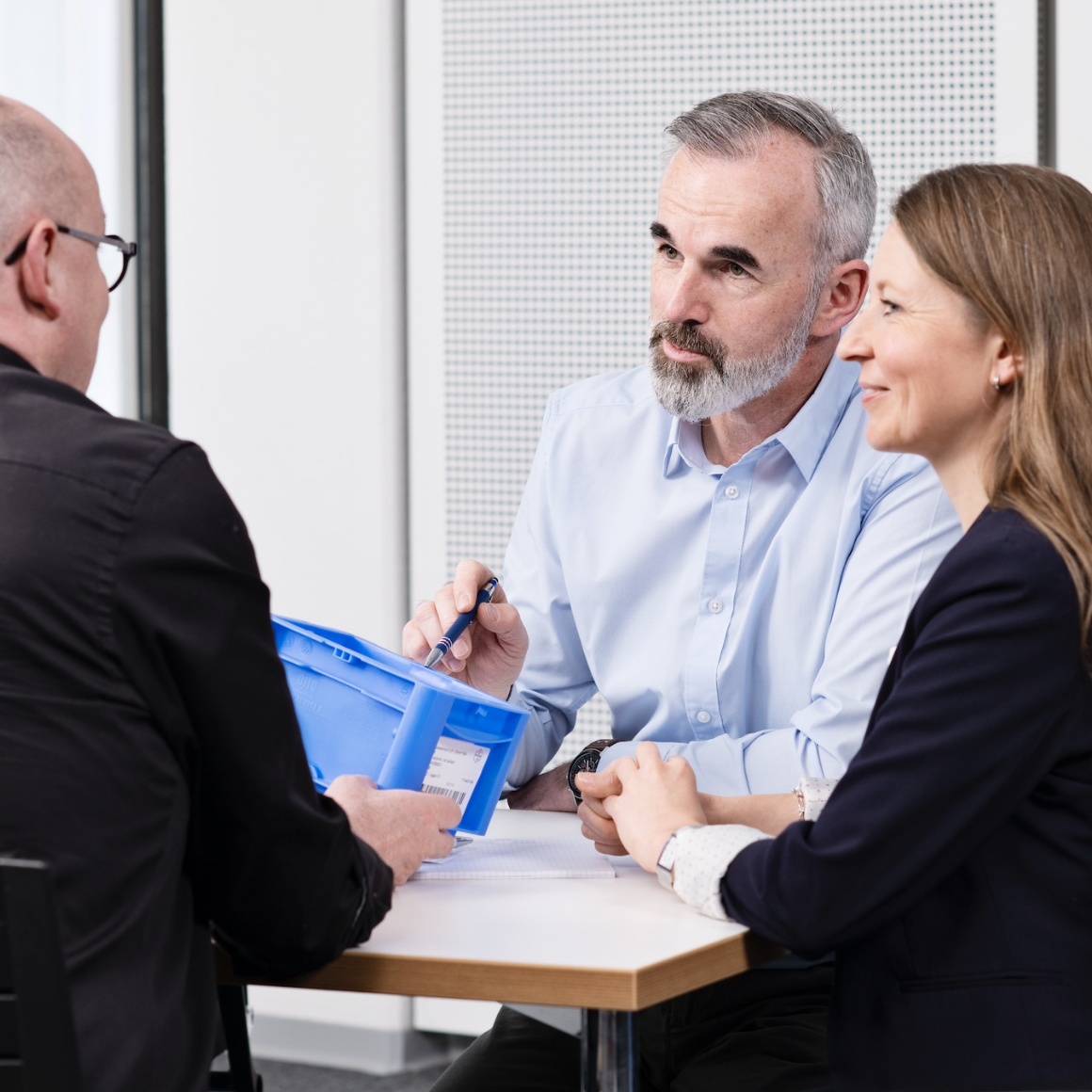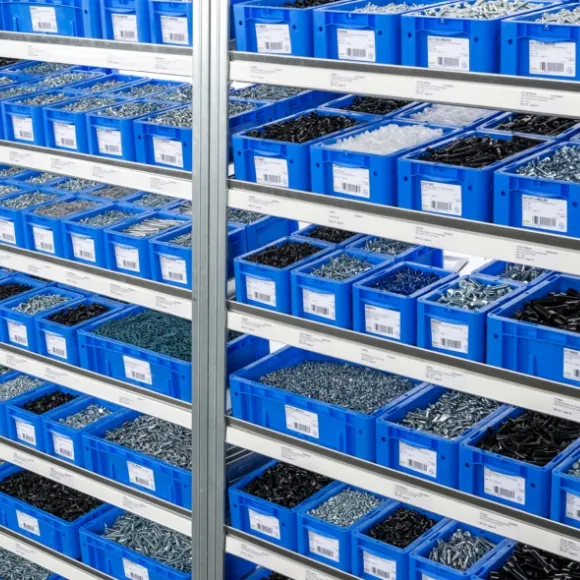 OUR PROCESS
IMPLEMENTATION & EXECUTION
INSTALLATION. CONNECTION. LAUNCH.
Our project and service teams ensure seamless Kanban implementation. This covers, on the one hand, installation of the hardware, labelling and transfer of the C-parts, and on the other, integration into the ERP system. Naturally, as a Kanban customer you can also use FALCON: our pioneering E-Kanban tool offers you a wide range of outstanding control and monitoring features.
OUR PROCESS
MONITORING & OPTIMISATION
SECURE AND STREAMLINED SUPPLY, LONG-TERM
Your security of supply begins with the continuous maintenance of all Kanban hardware and runs all the way to strategic monitoring (Safe Supply Chain Management), by which we anticipate potential bottlenecks early on and adjust C-parts procurement to match. With our consultation on your range of parts, we also support you in continuously identifying redundancies and standardising your C-parts needs to ensure the most streamlined and cost-efficient production possible.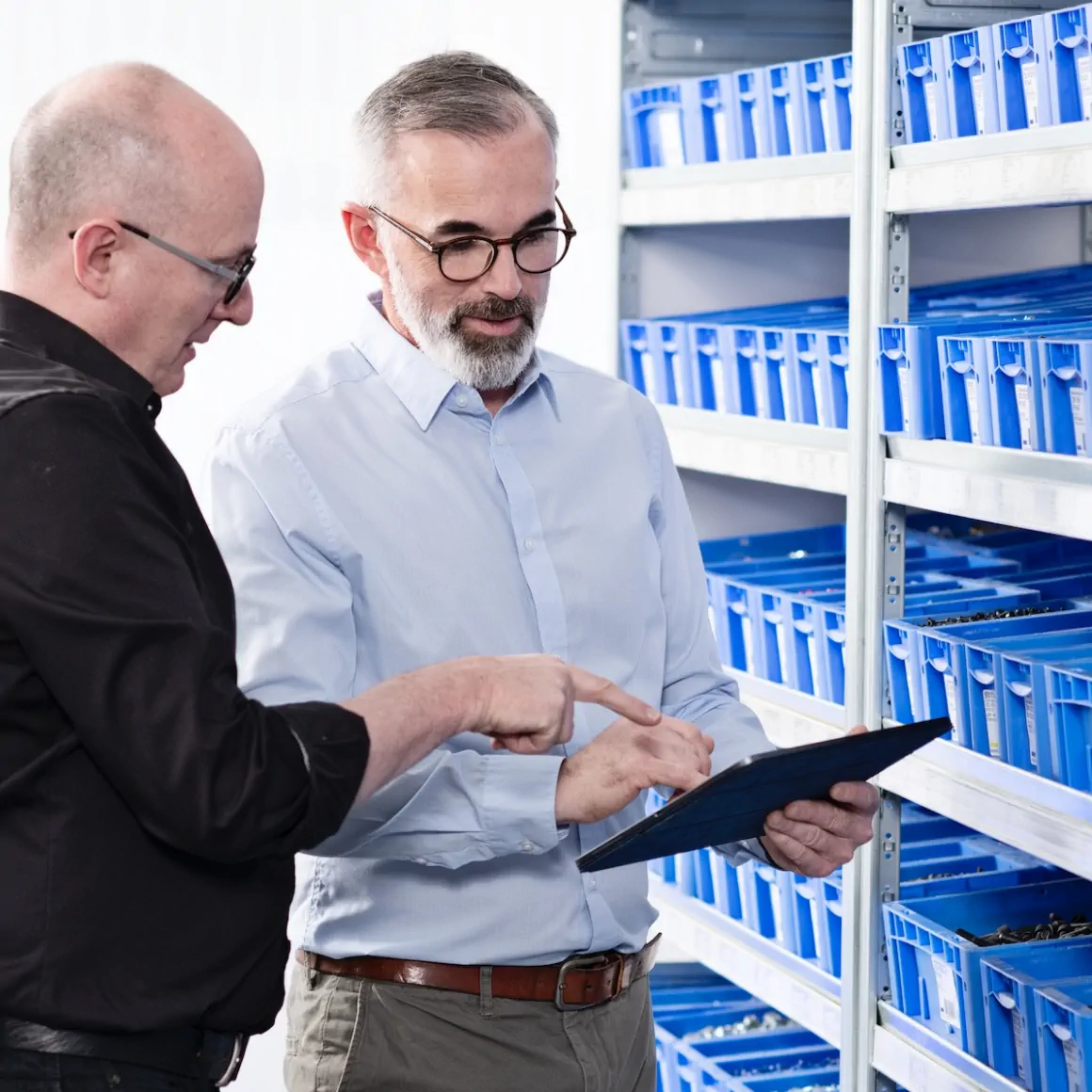 CONTACT
WE ARE HAPPY TO BE THERE FOR YOU!
Contact us
Do you have any questions about connection technology? Would you like support in developing additional sourcing options for your drawing parts?